2017 in review | van lifing + desert hiking + hottub soaking + mountain climbing | the hearnes
Miles Driven: 55,000+
International Borders Crossed: 3
Coldest Night: 4 degrees F in June Lake, CA
Hottest Day: 117 degrees F in Las Vegas, NV
Feet of Rope Callen Jugged: 7500+
Miles We Hiked: 50+
Highest Elevation: 14,203' above sea level. Mt. Belford, Colorado
Lowest Elevation: 282' below sea level. Death Valley NP, California
Sunsets at Taft Point in Yosemite: 8
Sunrises at Glacier Point in Yosemite: 14
Top Artists: Jose Gonzalez, Bon Iver, HalfNoise, Radical Face // Top Songs: Here Now (Madness) - Hillsong United, We Will Not Be Shaken - Bethel Music, Coast - Halfnoise, Ghost Towns - Radical Face, Welcome Home Son - Radical Face // Top Genre: Indie Folk
14 States
Texas / New Mexico / Arizona / California / Nevada / Utah / Colorado / Wyoming / Idaho / Montana / Alberta (Canada) / British Columbia (Canada) / Washington / Oregon
16 National Parks + Monuments
Joshua Tree / Death Valley / Zion / Canyonlands / Arches / Glacier / Banff (Canada) / Yoho (Canada) / Jasper (Canada) / Sequoia / Yosemite / Olympic / Mount Rainier / Bears Ears / Mojave / Big Bend
6 State Parks
Redwood Basin / Valley of Fire / McKinney Falls / Montana de Oro / Dead Horse Point / Pedernales Falls
Holy cow. I knew this blog post was going to the the hardest to write of my 2017 Year-In-Review series (see our Best-Of Weddings + Elopements and Best-of Adventure Sessions), but I honestly don't even know where to start. This year has been beyond amazing. One thing I enjoyed doing in my 2016 Year-In-Review post was linking back to instagram posts throughout the year, since that's my millennial form of a journal, so I'll be doing the same here. I also want to note that the photos are not in chronological order. That would have been way too complicated :) So, without further adieu, here we go:
JANUARY
2017 started out with a drive from Texas to California without much of a plan, but somewhere in New Mexico I was scrolling through instagram and noticed Jordan Cannon was planning a climbing trip to Potrero Chico in Mexico and despite us never meeting him in person, Callen got his number and Facetimed him out of the blue to ask if he could tag along. Cal admitted he knew almost nothing about multi-pitch expeditions, but he had a bit of video experience and was down to help in anyway possible if it meant getting a taste of his big-wall videography dreams. Jordan agreed and a plan was set. The boys ended up flying out of TJ, just south of San Diego, and I spent the week exploring a new city with Charlie. Callen got to go on his first big wall and I got to jump at skydive San Diego and climb with some new friends -- win/win!
Once they got back, we headed to the Arizona desert for some general exploration of Organ Pipe Cactus National Monument and then up to Sedona for an engagement session, which we dubbed Snow-Dona for obvious reasons. I'll never forget the night we spent in the camper while it snowed all around us, brushing our teeth in the car and spitting in Charlie's water bowl, jet-boiling mashed potatoes in the front seat...yeah, I don't miss camper life. After that, we looped through Joshua Tree National Park and the Mojave desert on our way to San Jose for Seleney + Diego's elopement.
blog posts: San Diego // Arizona Desert // Mojave Desert
FEBRUARY
We started February with what ended up being one of the most memorable days of the year. We woke up in the middle of nowhere on a dry lake bed surrounded by complete emptiness. After spotting a lake in the far distance, we decided to take the day off and play all day. No driving, no work, no logistics. Just exploring. So we parked the camper and ran around in the shallow water, getting stuck in mud and riding our bikes in circles in search of firewood and other treasures. It was the kind of day we dreamt about when we hit the road for the first time and I really hope to have more like it in 2018.
After that, we went through Nevada for no reason other than to stay warm, and up the east side of California toward Lake Tahoe for an engagement session. We then headed down to June Mountain where Jordan was working for the season and spent a few days playing on the east side with him. Callen snowboarded with Jordan while Charlie and I explored the frozen lakes and then we all camped in the Von's parking lot together before Cal and I headed for Yosemite for, you guessed it, another engagement session. We got to play in Yosemite quite a bit, and shoot some photos for adidas Terrex while we soaked in our favorite season in the valley.
blog posts: Joshua Tree // Charlie's 8th Birthday // Valley of Fire // Jordan Free to Climb // Eastern Sierra // Yosemite
MARCH
I'm realizing why we were SO TIRED...we kept going back and forth! Because apparently, after Yosemite we went back to Joshua Tree for some highline antics with our buddies Kim + Ryan. Fun fact - this trip is when we started talking to them about shooting their wedding, which ended up being the most epic thing ever. Okay but honestly - March was a complete blur. We had a really really bad few days of being sick and waking up to ticks in our camper (WORST NIGHTMARE) and after a night in a Motel 6 we drove from LA to San Antonio, Texas on a 24-hour push straight home (yes, we're insane) to trade in our subaru for a van and build out our dream home.
While Callen slaved hours over the van, building it in merely three weeks, I caught up on work and dreamed big for our business. While Callen was wiring solar panels until 2am, I was right inside converting our business from Abbi Hearne Photography to The Hearnes Adventure Photography. During those weeks, I launched @thehearnes instagram account and re-vamped our brand to represent the two of us. March wasn't a very glamorous month, but it was extremely influential and I'll never forget it!
blog posts: FAQs // Our Van Build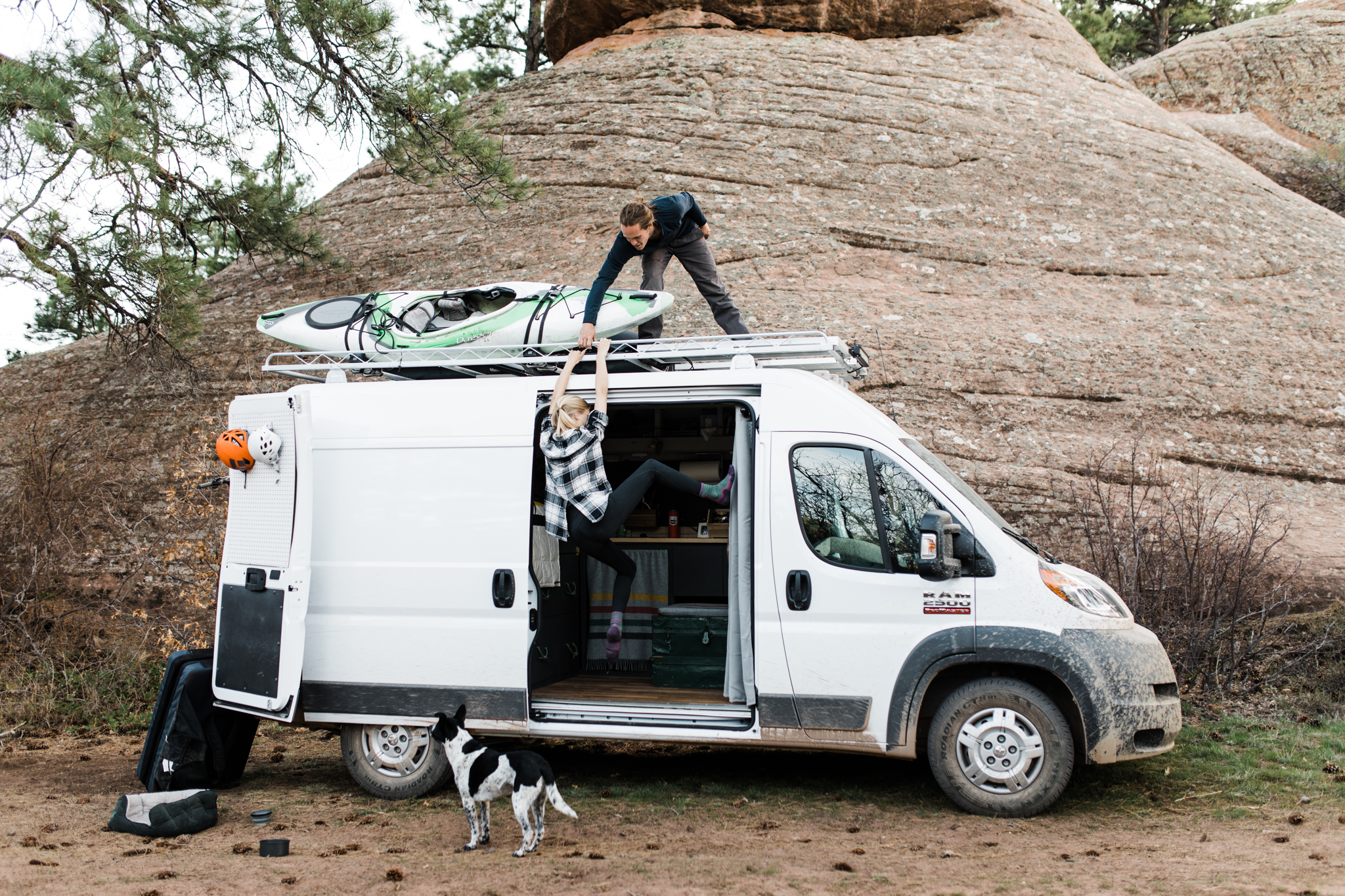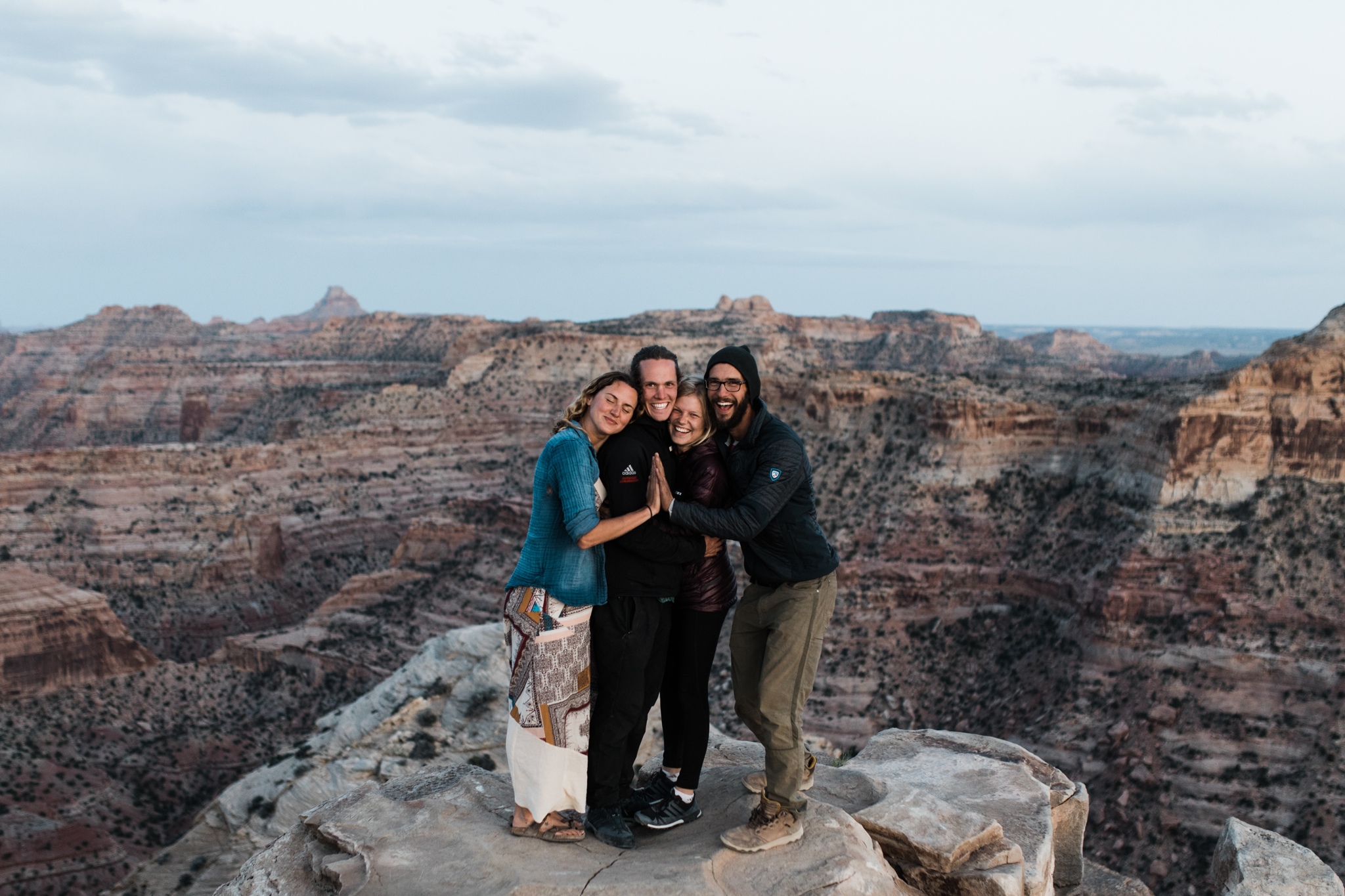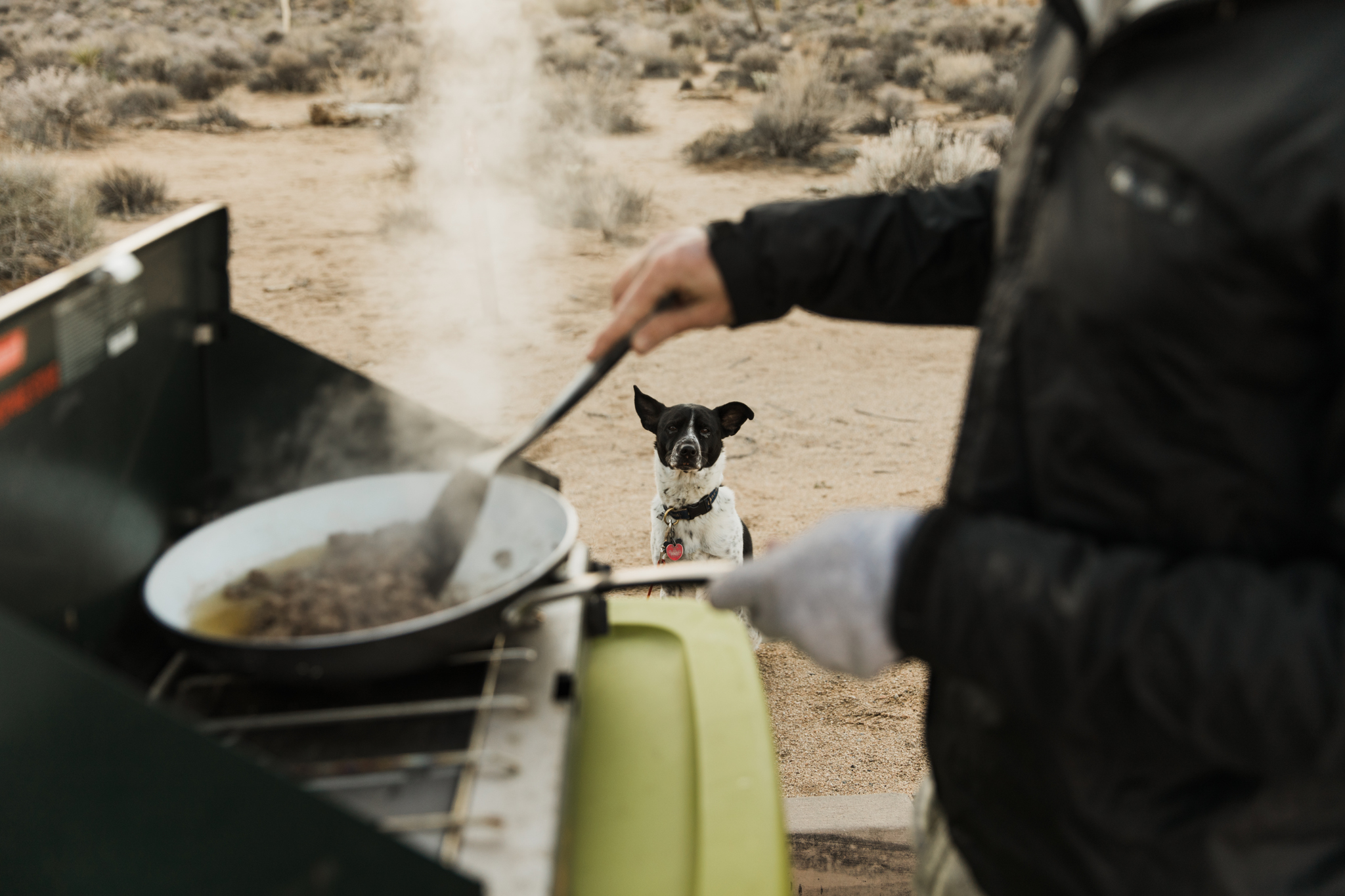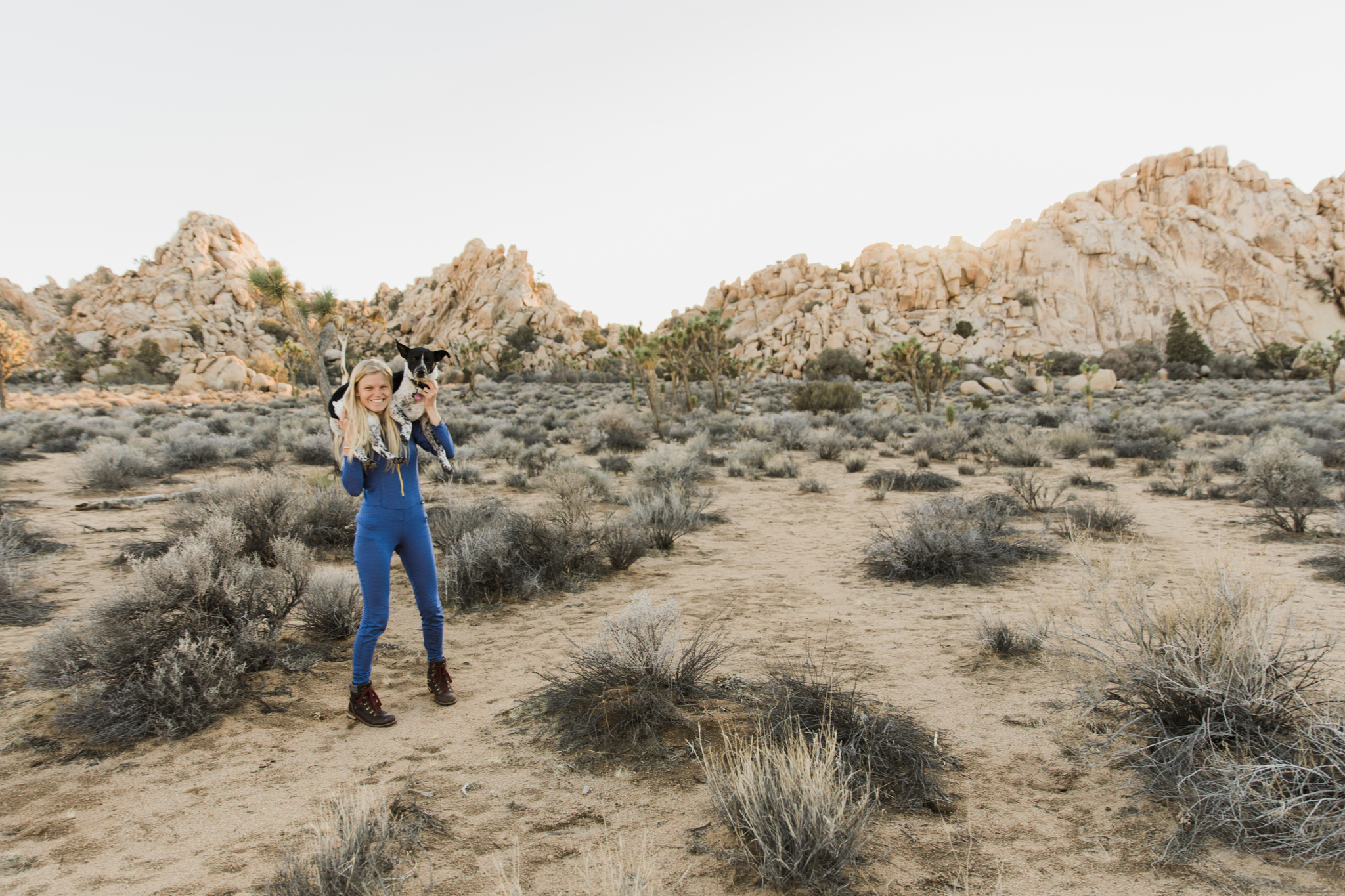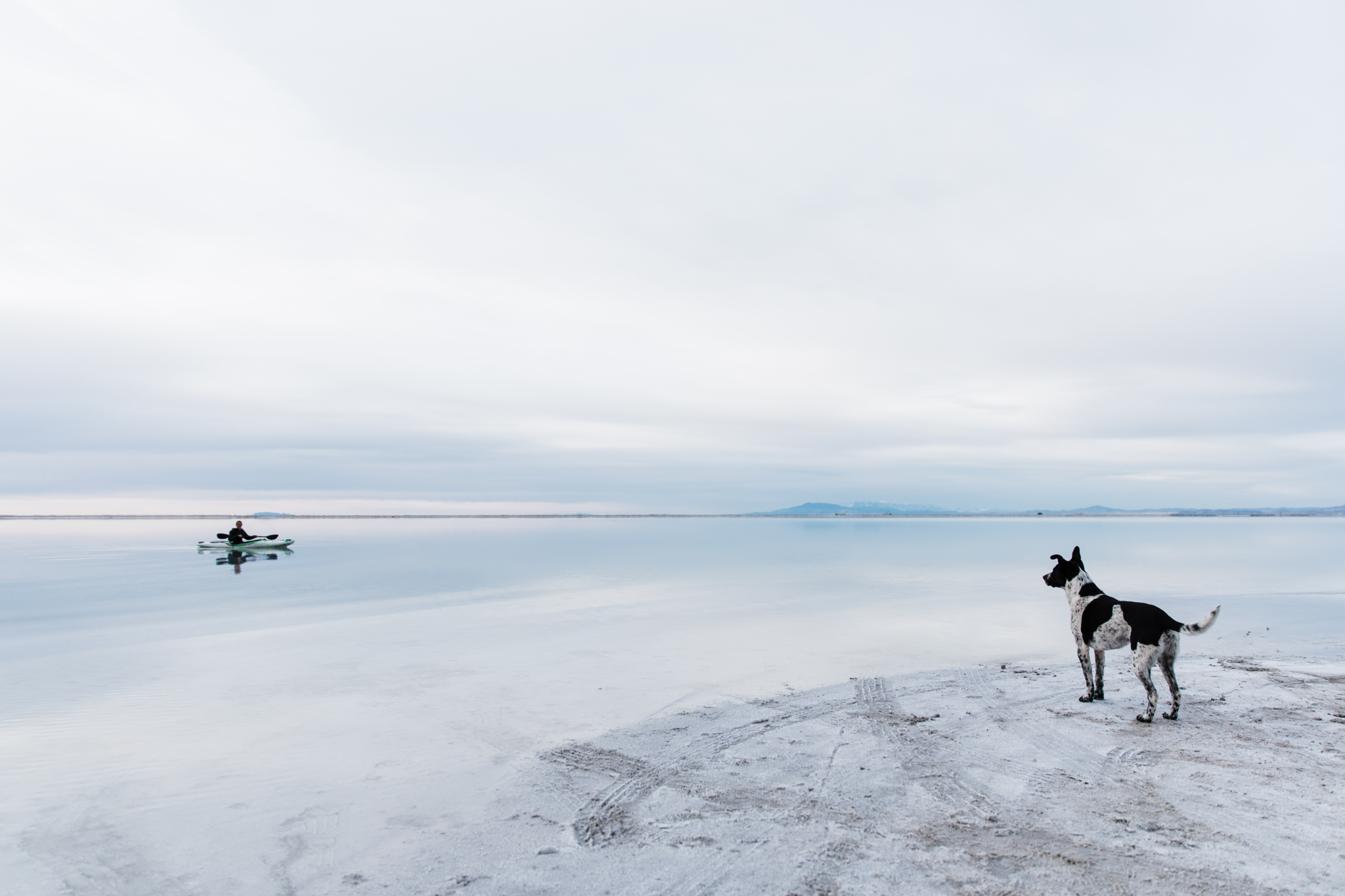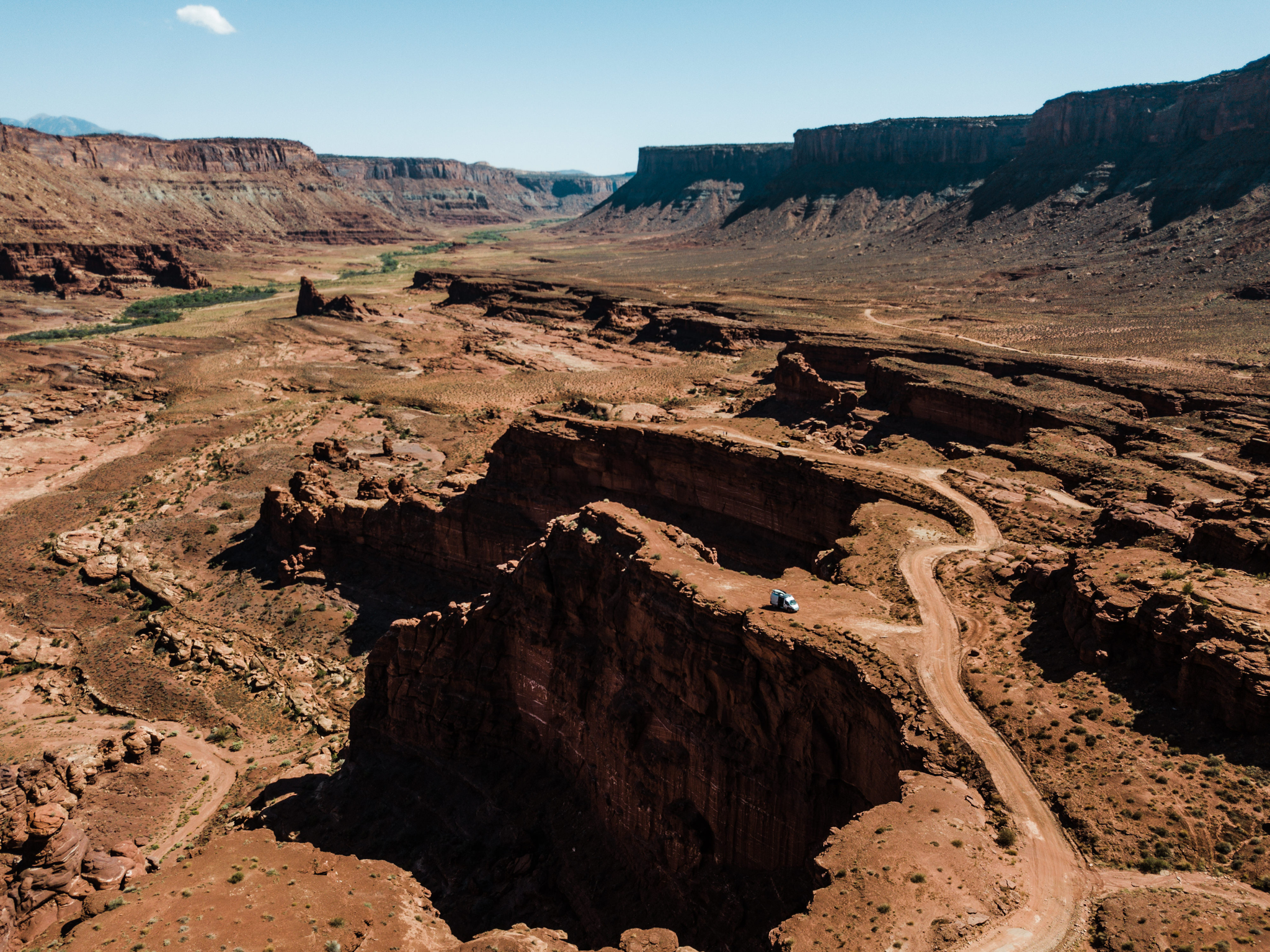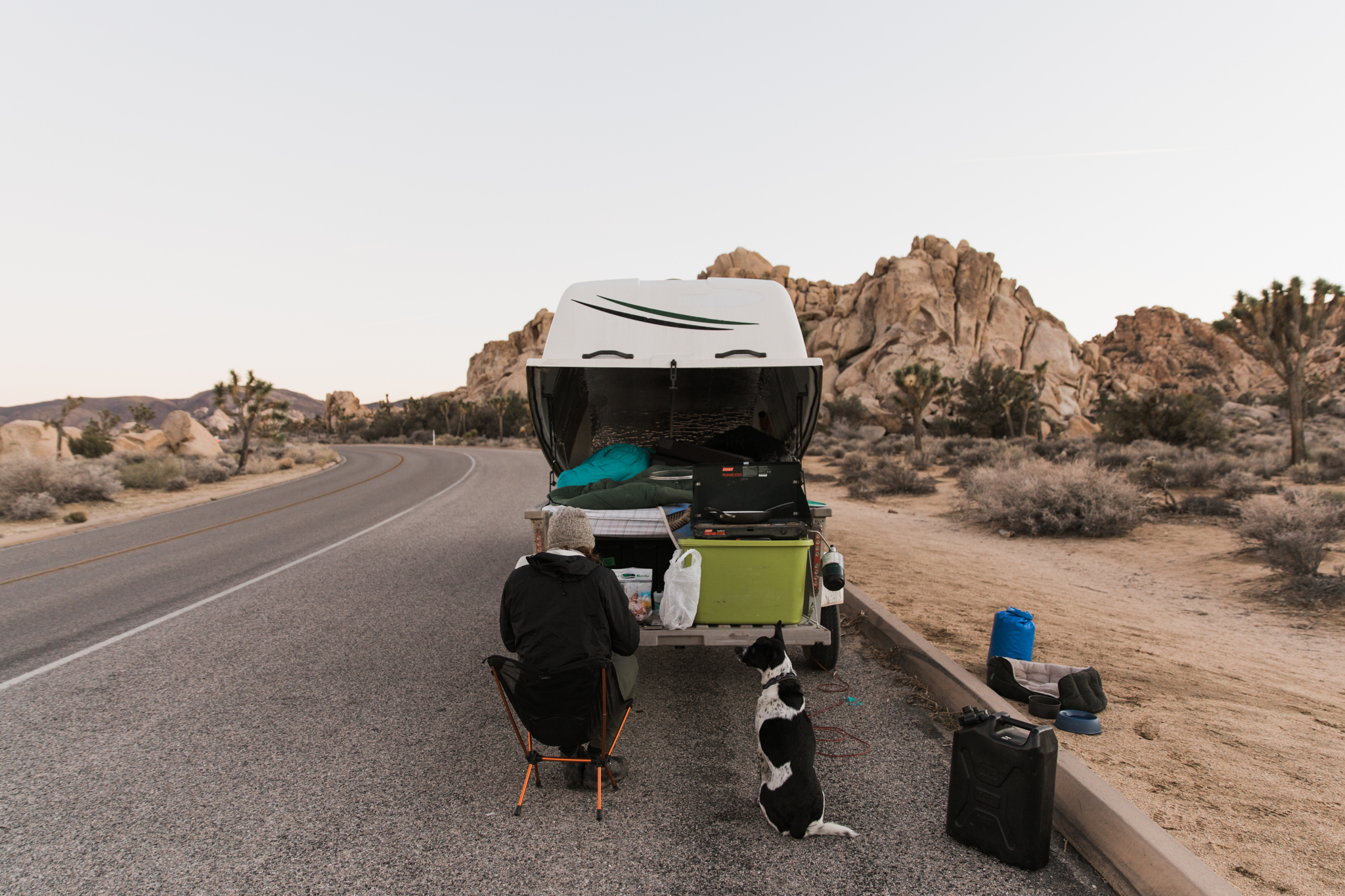 APRIL
April started off with my birthday - a super fun day of skydiving at my home dropzone in Houston (also the day Callen decided he wanted to learn to skydive, and got his license a month later). After a quick stop in Austin for a "Van Open House" we headed west back to Moab for a chill few weeks of exploring our favorite desert and getting used to van life. We shot an epic acro yoga engagement session with Sylvan + Michelle, watched buddies jump off cliffs, and took some photos for Clif Bar.
From Moab, we set out on a quest across the remote desert to finally meet up with our friends Bri + Keith Madia (and their adorable pups Bucket and Dagwood), spent Easter weekend in the prettiest "church" we've ever seen, and fell in love with new corners of the Utah desert. We tested the van out on some steep mountain roads and earned it the name Henry, after the Henry Mountains. We found something way more valuable than a pot of gold at the end of a rainbow and explored a new national park and tried new things in an old favorite. We made friends with fellow road-lifers, The Foxes, and they took some amazing photos of us with our van in Moab.
blog posts: Bri + Keith Free To // Van Tour
MAY
May started with a road trip to Oregon through NorCal exploring some gorgeous new wilderness and shooting a snowy engagement session near Mt Hood. We met my brother in Smith Rock for some climbing then explored Bend, Oregon for the first time (and bought our first packraft!!). Before long, we headed back to Moab for a few weeks and experienced a freak snowstorm above the canyonlands. I took my favorite photo of all time during one of our last sunsets in town before heading out to Yosemite to begin our first official busy season since starting this business. May ended with our first Yosemite wedding of the year, a gorgeous sunrise elopement at Glacier Point.
blog posts: Wild Sol Retreats
JUNE
June was an amazing month, but it was also much harder than we anticipated. As I mentioned, it was our first really busy month, and our first time experiencing Yosemite in the summer since we were kids, so the massive amounts of tourists and 100 degree days really took a toll on us. That being said, we still managed to have a lot of play time! I got to hang out on a slackline thousands of feet in the air at Taft Point and Callen got to climb El Cap with Jordan, and he learned to skydive!
After wrapping up a busy Yosemite stint, we headed to the other side of the mountains to relax and soak in some money hot springs, even though the air temp was as hot as the water. It turns out that was just the beginning of a hot month because we were somehow dumb enough to head deeper into the desert in the middle of the summer. We drove through Death Valley National Park and it was 108 degrees at 8am. We had to put window shades over Charlie so the A/C would hit him and the sun wouldn't (we also soaked a neck scarf with cold water for him every few hours). By the time we got to Vegas, is was 117 degrees and we were really feeling it. Moab made for some miserable nights (and days) until we finally gave in and crashed on our buddies floor with their swamp cooler blasting (thank you Sylvan and Michelle). Finally, we escaped to Crested Butte, Colorado for what ended up being one of our favorite weddings of the year and some much-needed cooler temps.
blog posts: Climbing El Cap with Jordan
JULY
We started July off right - hiking a 14er with our newly-made friends Megan + Nate Kantor (who we're meeting up with in Patagonia in a few weeks!!) and getting completely worked (I couldn't move for days). Then we headed to the desert (another lesson learned - avoid Utah June-August) for a super fun Ruffwear shoot with Bri + Keith and a few fun Moab shoots and skydives before pointing our sails north for the mountains with hopes of cooler temps and a relaxing summer break. I got real about van life again (those desert temps took a toll on us) but was quickly rejuvenated by the beauty that was CANADA.
We spent a few relaxing weeks exploring our favorite portion of the rocky mountains before somehow being insane enough for a "quick" trip down to Salt Lake City for Outdoor Retailer! It was so fun and really eye-opening. We ended July back in Montana for a wedding, cursing the heat and running away from wildfires. Thankfully, the first day of August brought literal Mecca...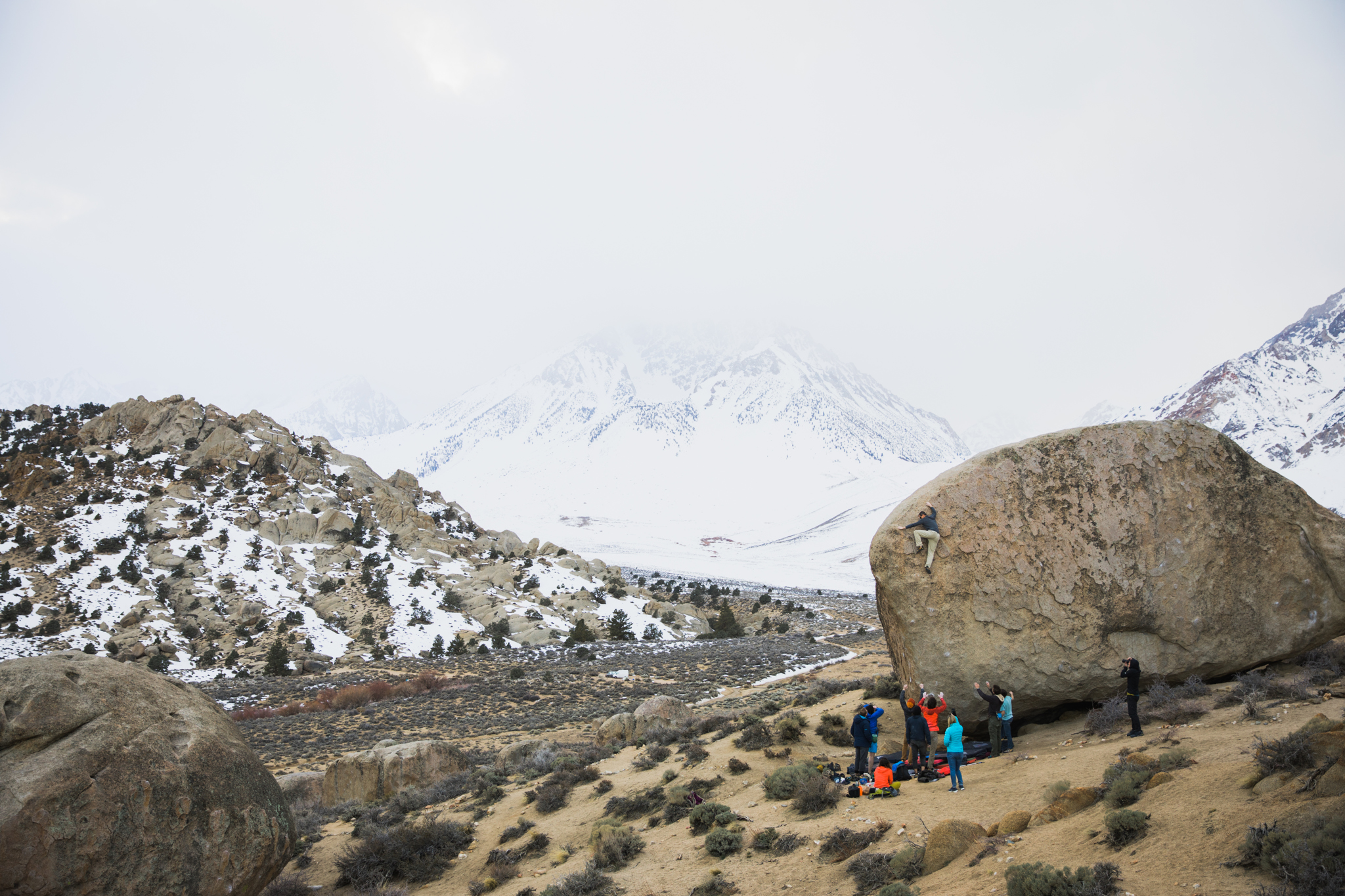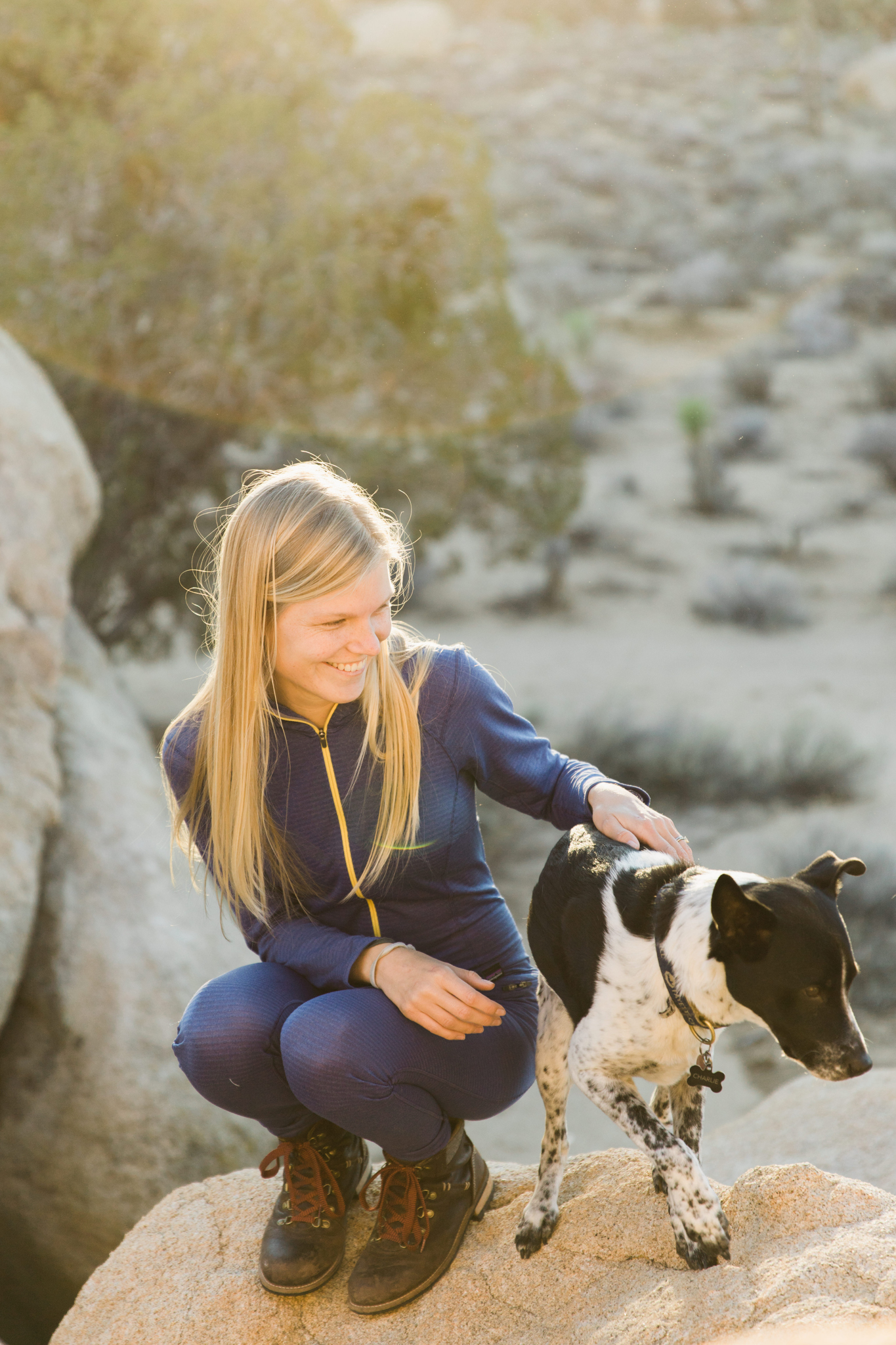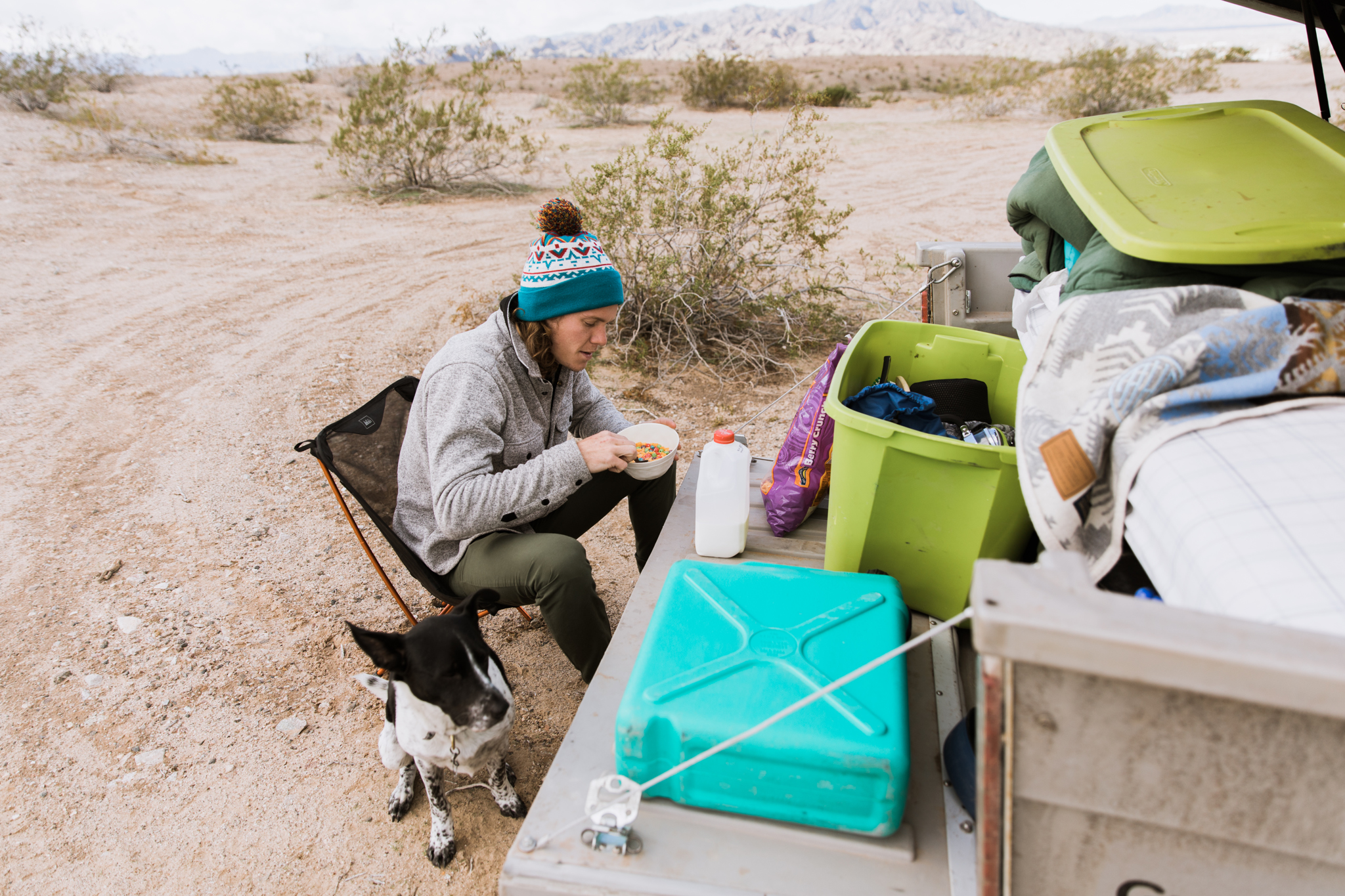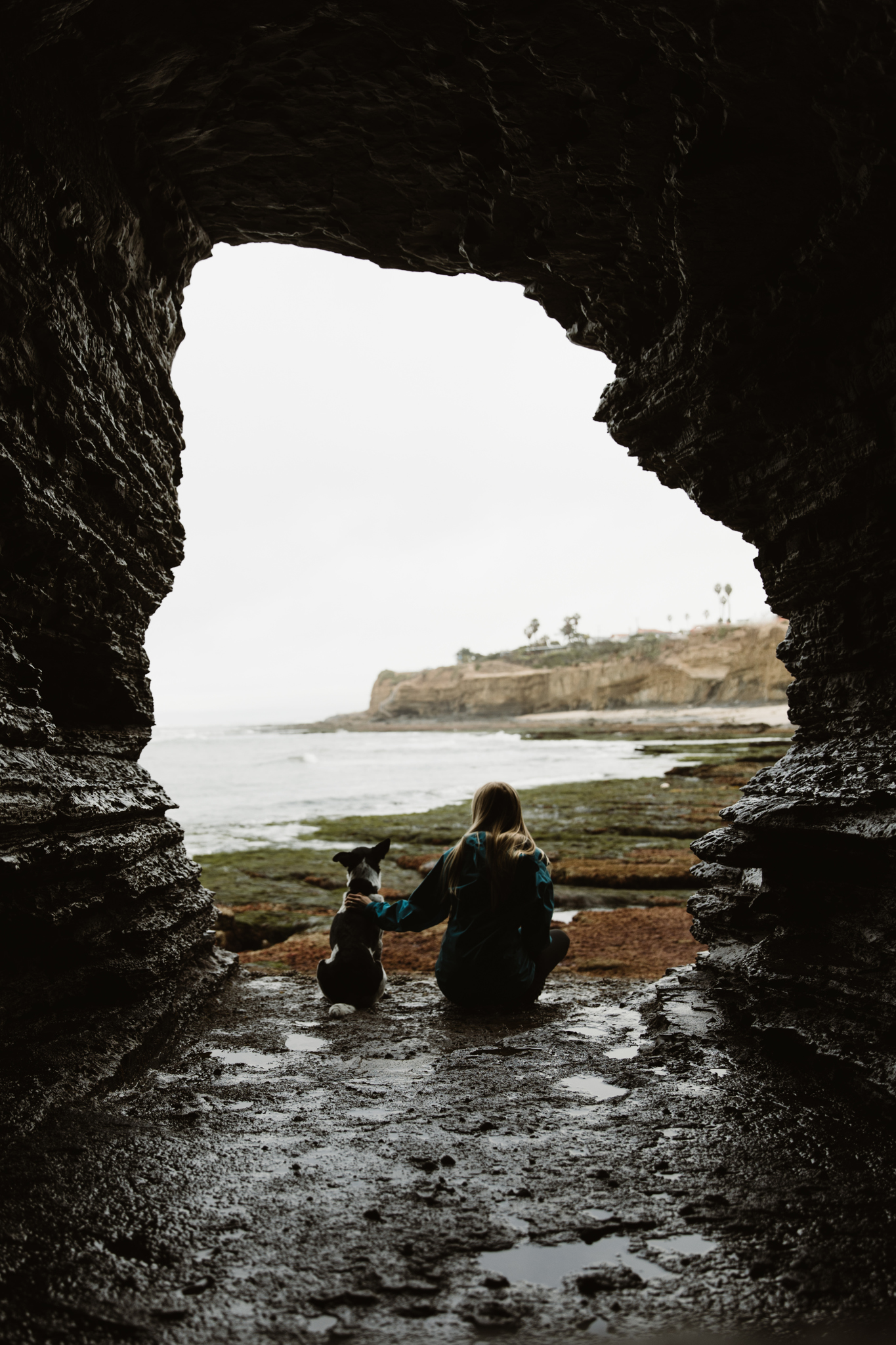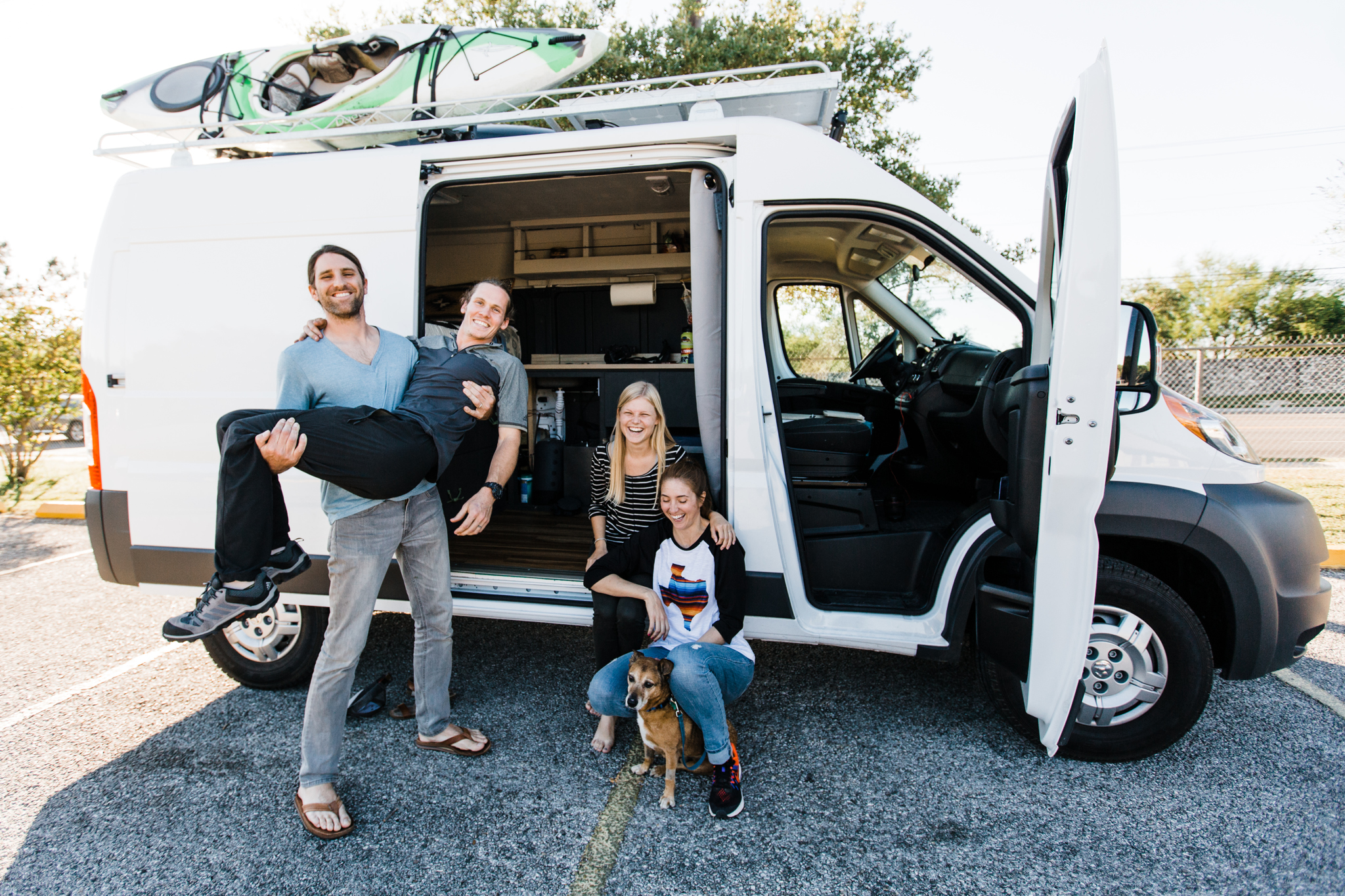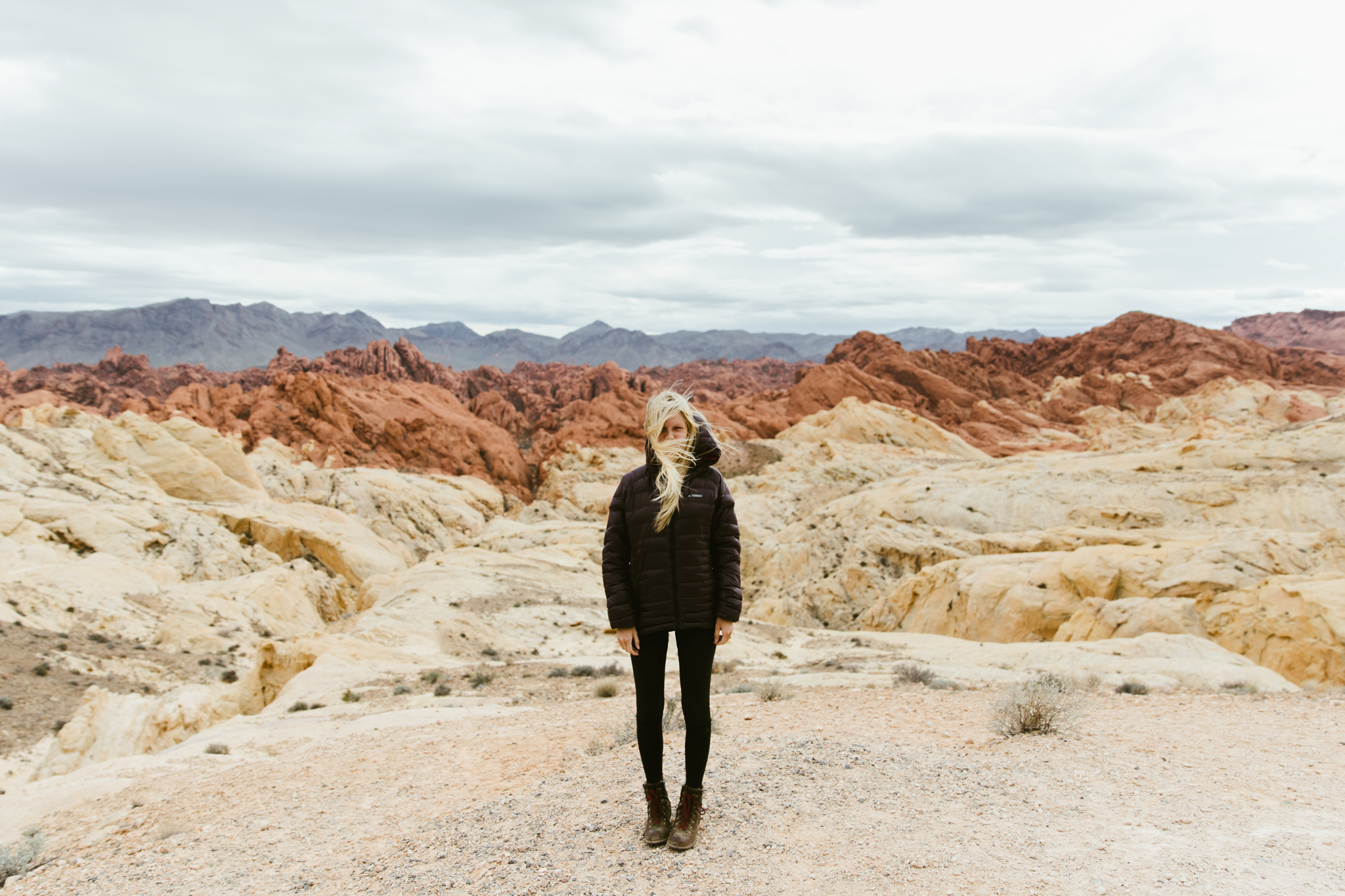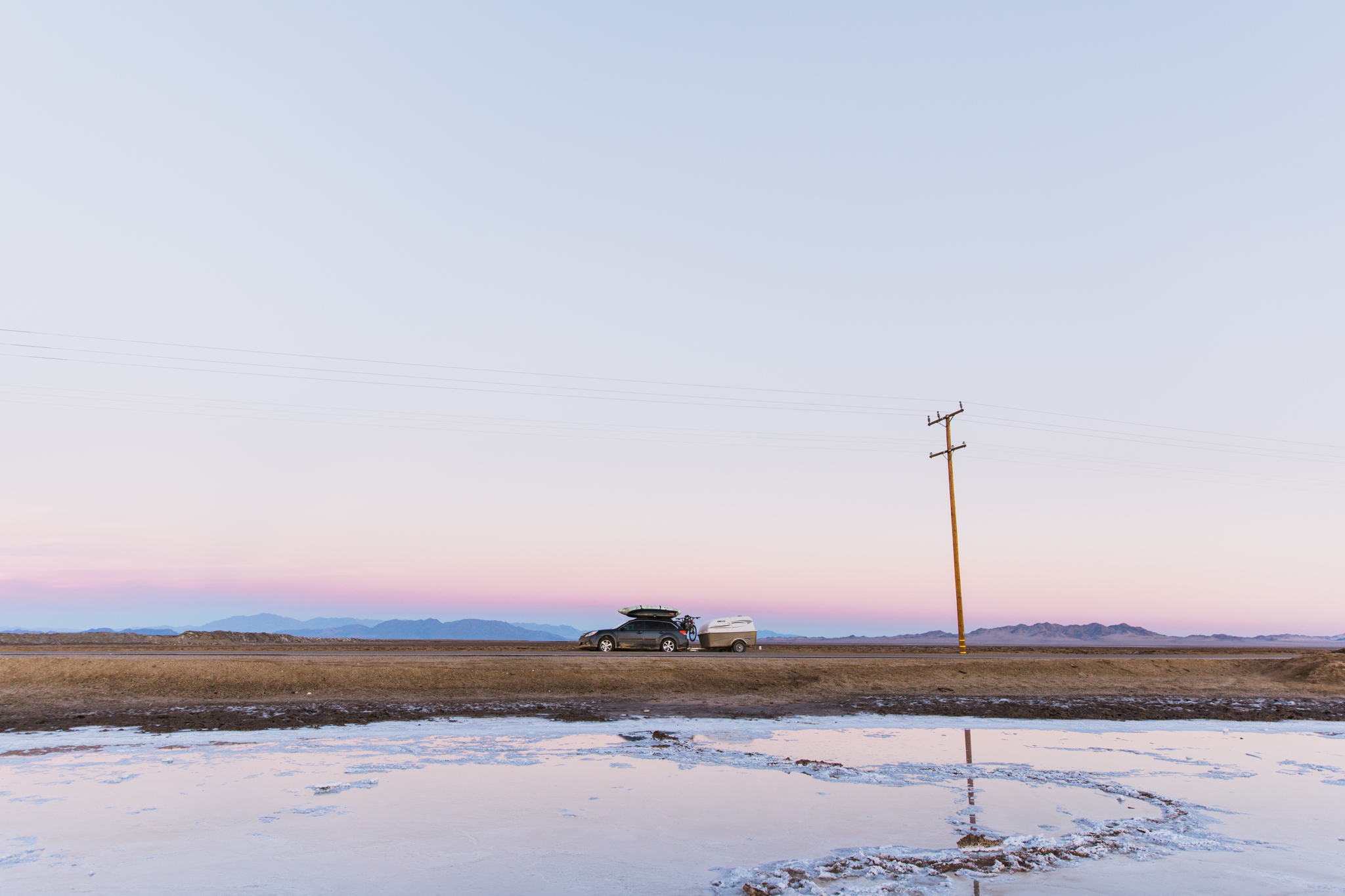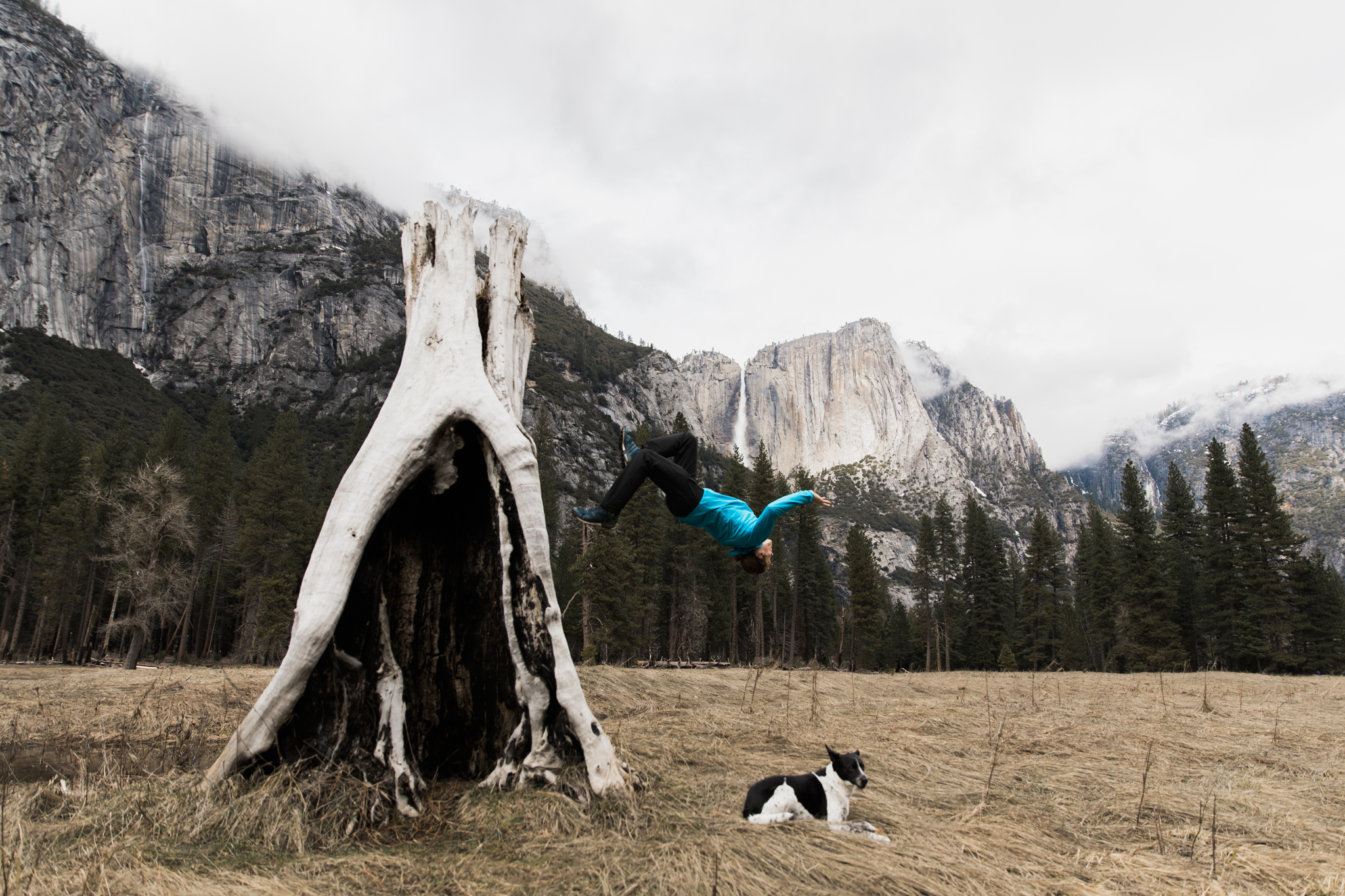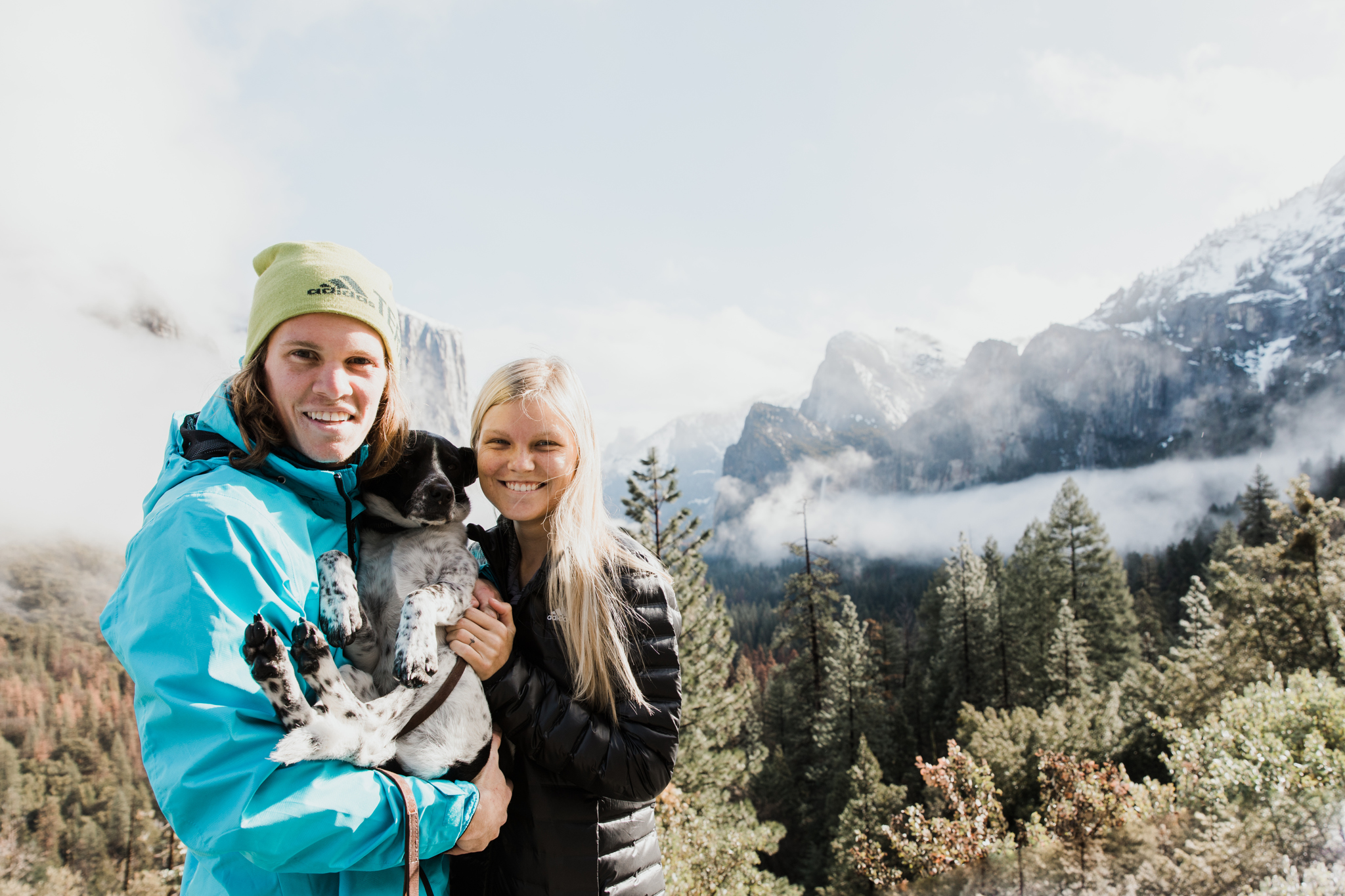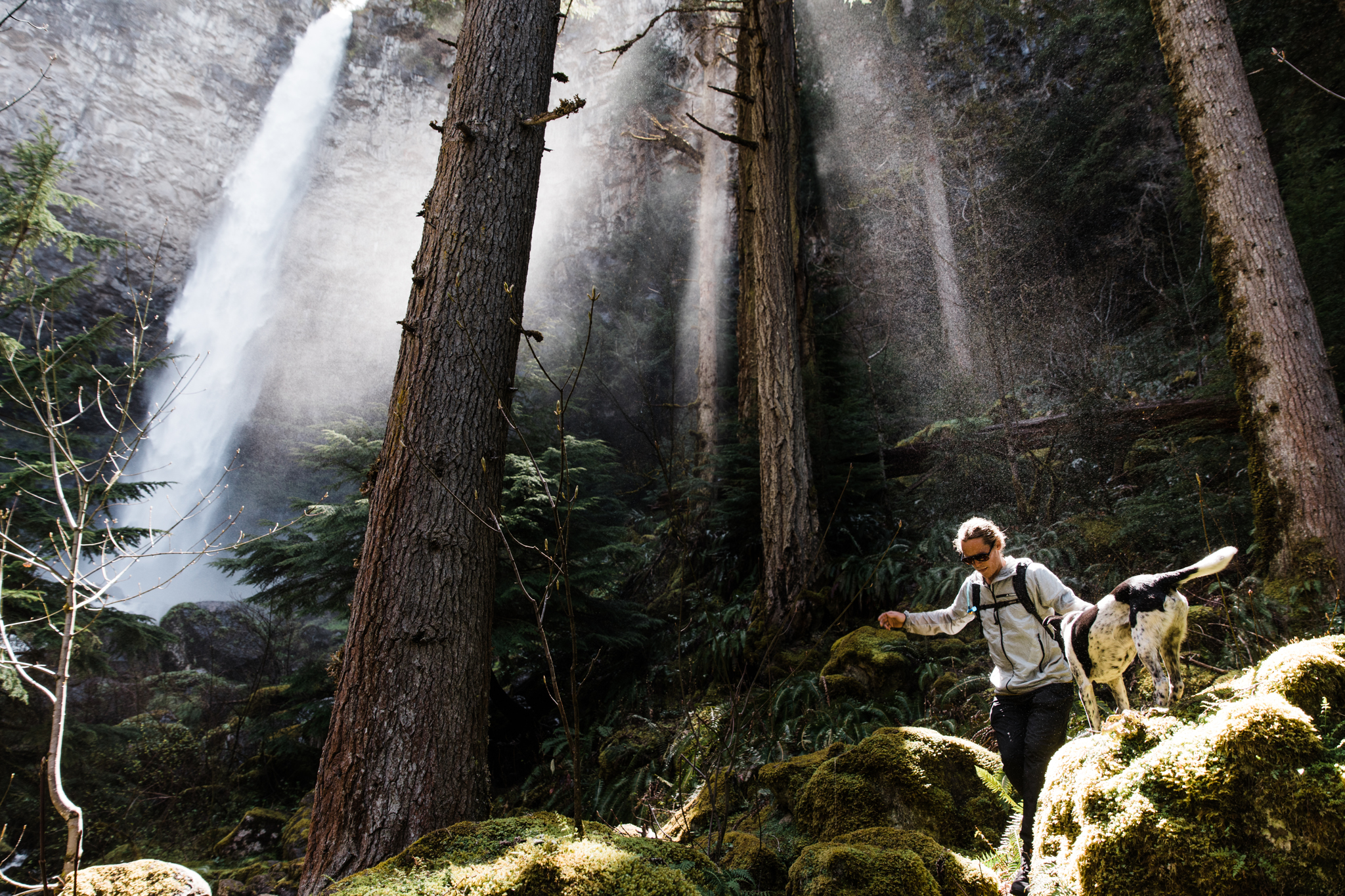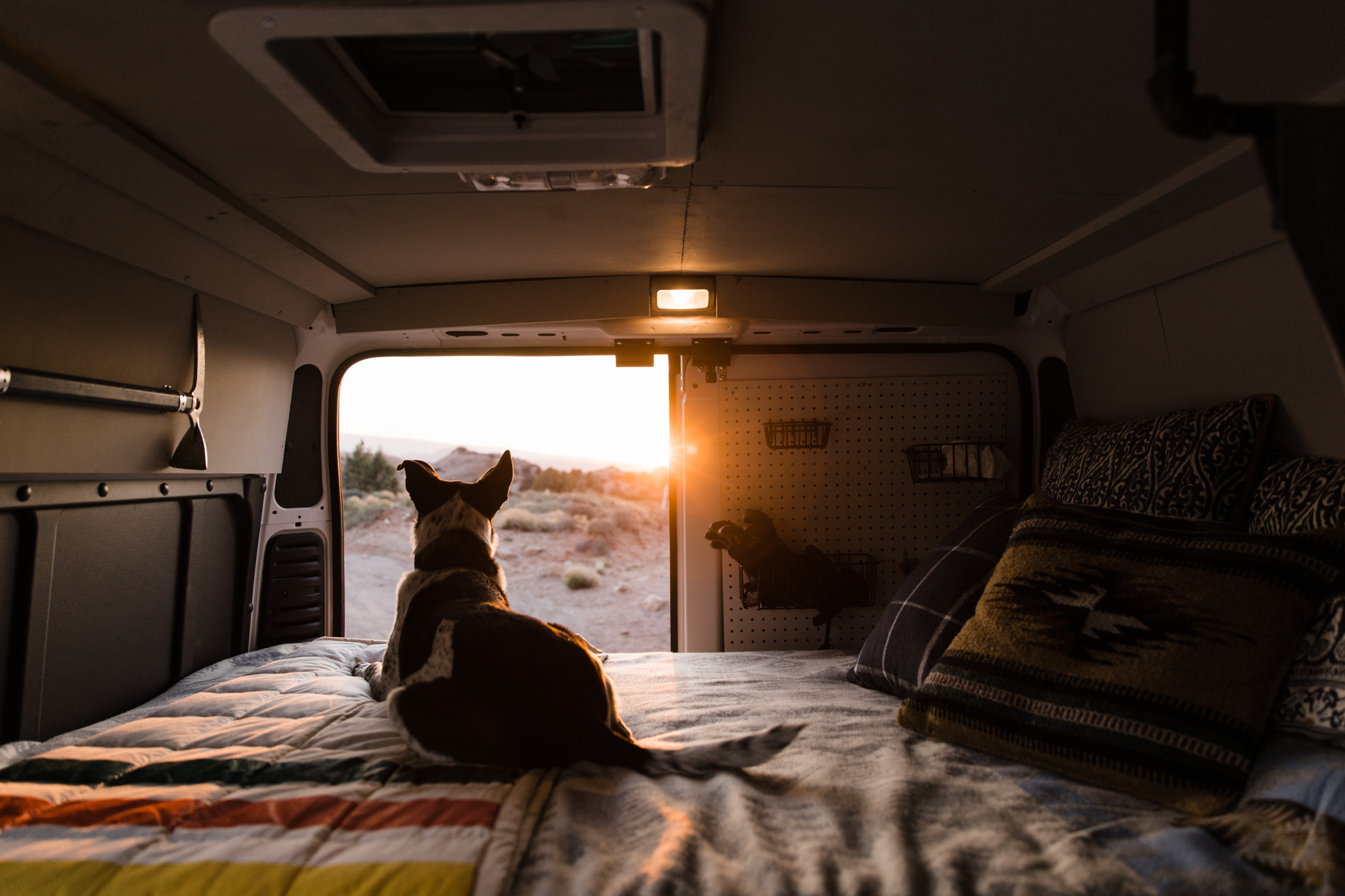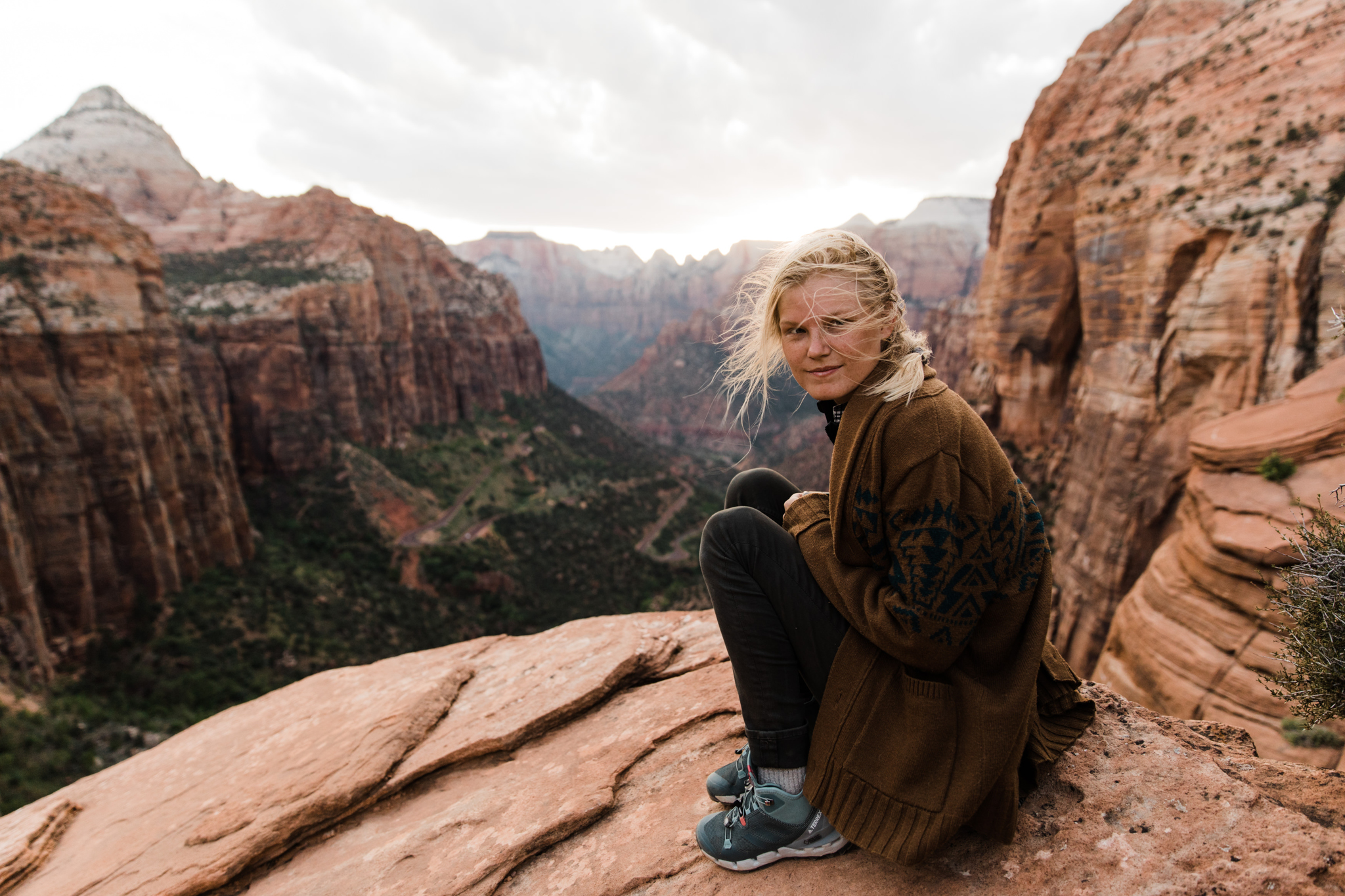 AUGUST
I'm not exaggerating when I say the first day of August brought Mecca. We found ourselves driving from Montana to California and ended up at the best collection of hot springs we've ever experienced. Don't ask where these are because I'm not about to risk losing them to the social media machine. Xoxo. Callen reflected on 1-ish year of road life in a rare, thoughtful caption.
The chilling didn't last long...August was the start of the three craziest months of our lives. From the springs, we drove straight to California for a wedding and engagement session near Lake Tahoe, followed by a weekend in Yosemite that included three sunset sessions and one 14 hour wedding day that started at sunrise. It was wild, but we still managed to enjoy our time in the park a bit. As if that wasn't wild enough, we then drove to Portland where I flew to Vegas for less than 24 hours to shoot Megan + Zach's elopement (which included four hours of driving to Zion for portraits! Worth it!) because the next gig was just north of Portland three days later. I gave a much-deserved shoutout to all of Charlie's babysitters keeping us sane during this wild season.
The wedding north of Portland was amazing, followed by a road trip up to Mount Rainier National Park for a day-after session, but here's where it gets borderline clinically insane. After wrapping up the sunset session in Mount Rainier (yes, just one week after the Yosemite weekend, are you keeping up?), we drove 6 hours straight through the night to Smith Rock State Park in Oregon to catch the solar eclipse!!! It was exhausting and maybe reckless, but being in the path of totality was 1000% worth it.
SEPTEMBER
I'd like to say we got to rest after that, but you'll soon learn we didn't really rest again until we got back to Texas for the holidays. Hence my 2018 goal being work less and play more :) We headed back up to Mount Rainier for a stunning elopement and then to Seattle to meet up with my parents and brother for a little family vacation. I got to take some photos of my parents for their 36th Anniversary and they're probably my favorite photos I took all year! After their trip, we shot a gorgeous Ruby Beach wedding and then made our way to Moab for a few weeks (we were really missing our desert!) of dreamy fall temps and lots of play time (well, and work too of course). Those two weeks in Moab were a blast.
OCTOBER
A few shoots, an elopement, some skydives, a lot of dirt roads, and a couple of desert towers later, we were en route back to Yosemite for a solid month of work and play. But not before a gorgeous fall elopement in Telluride, stopping in some classic favorite spots, and doing an epic elopement session at Horseshoe Bend and Antelope Canyon. We made it to Yosemite in time for a really fun week that consisted of 3 elopements, one intimate wedding and 3 sessions in 5 days - oh, and Callen climbed El Cap in a day ;) We got to start getting to know the Yosemite climbing community a little better, putting down more friendship roots in our most frequented location. We spent a few days enjoying Yosemite as visitors (not working) and cheated van life by chilling in my cousin's cabin in the woods for a solid week.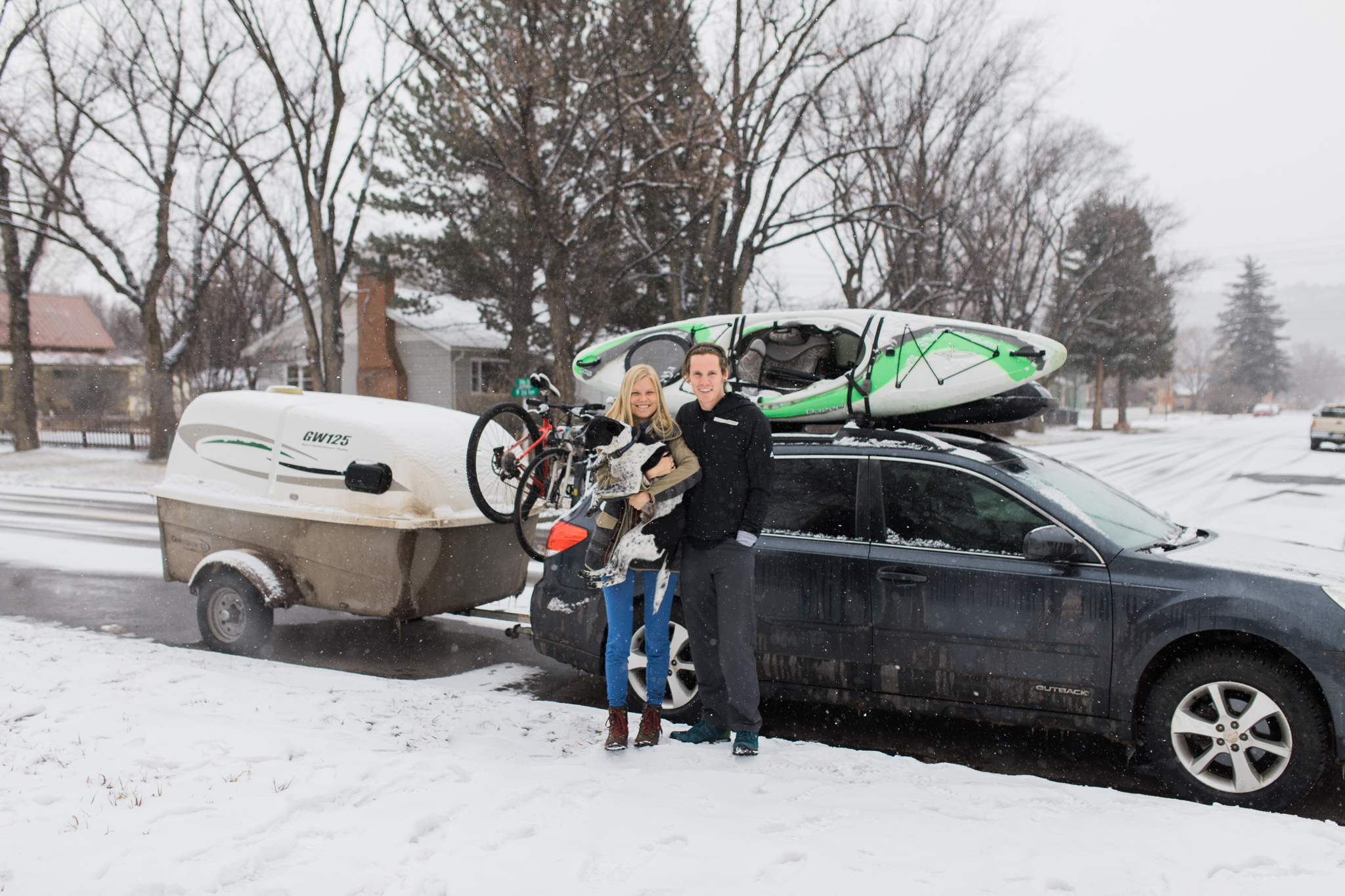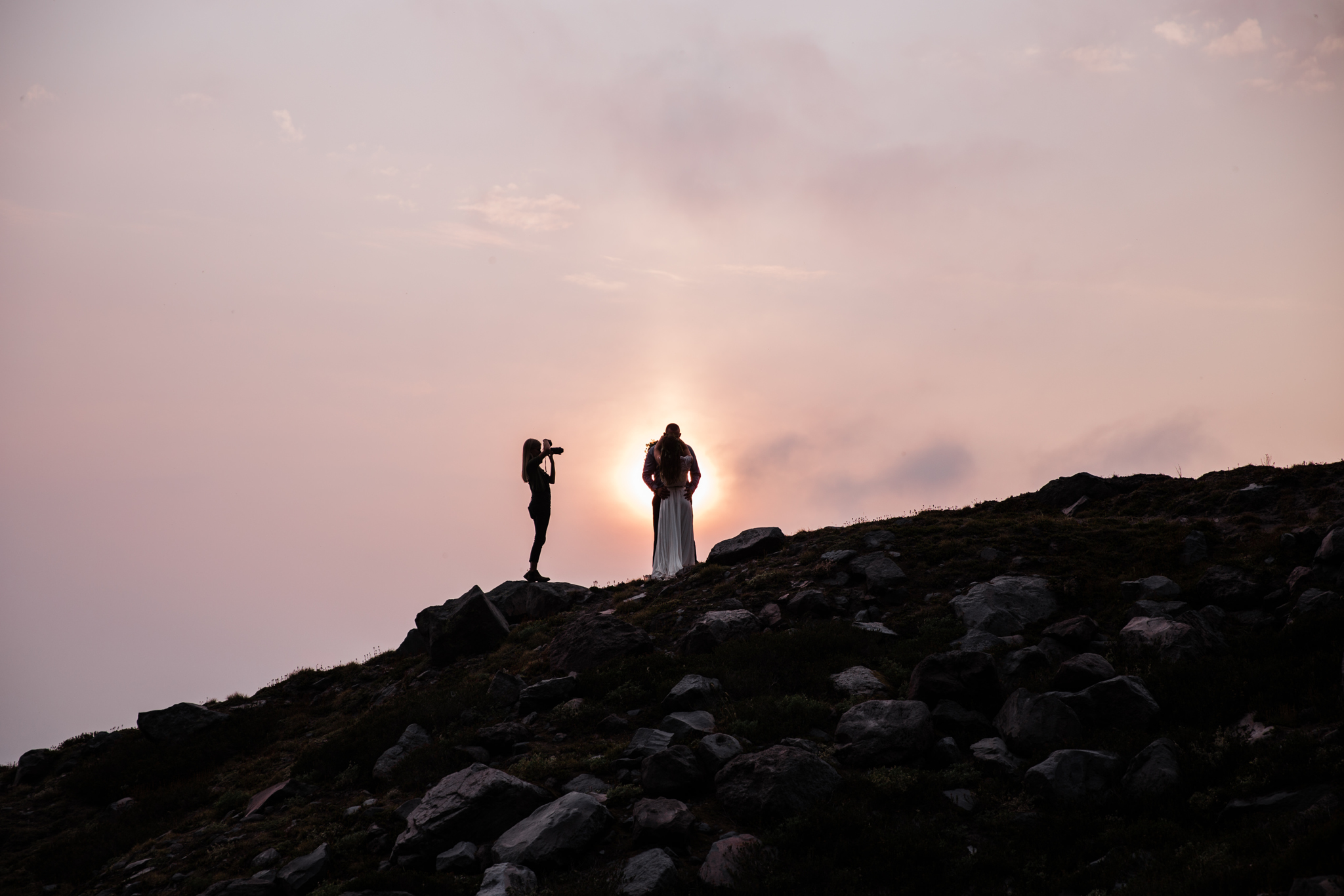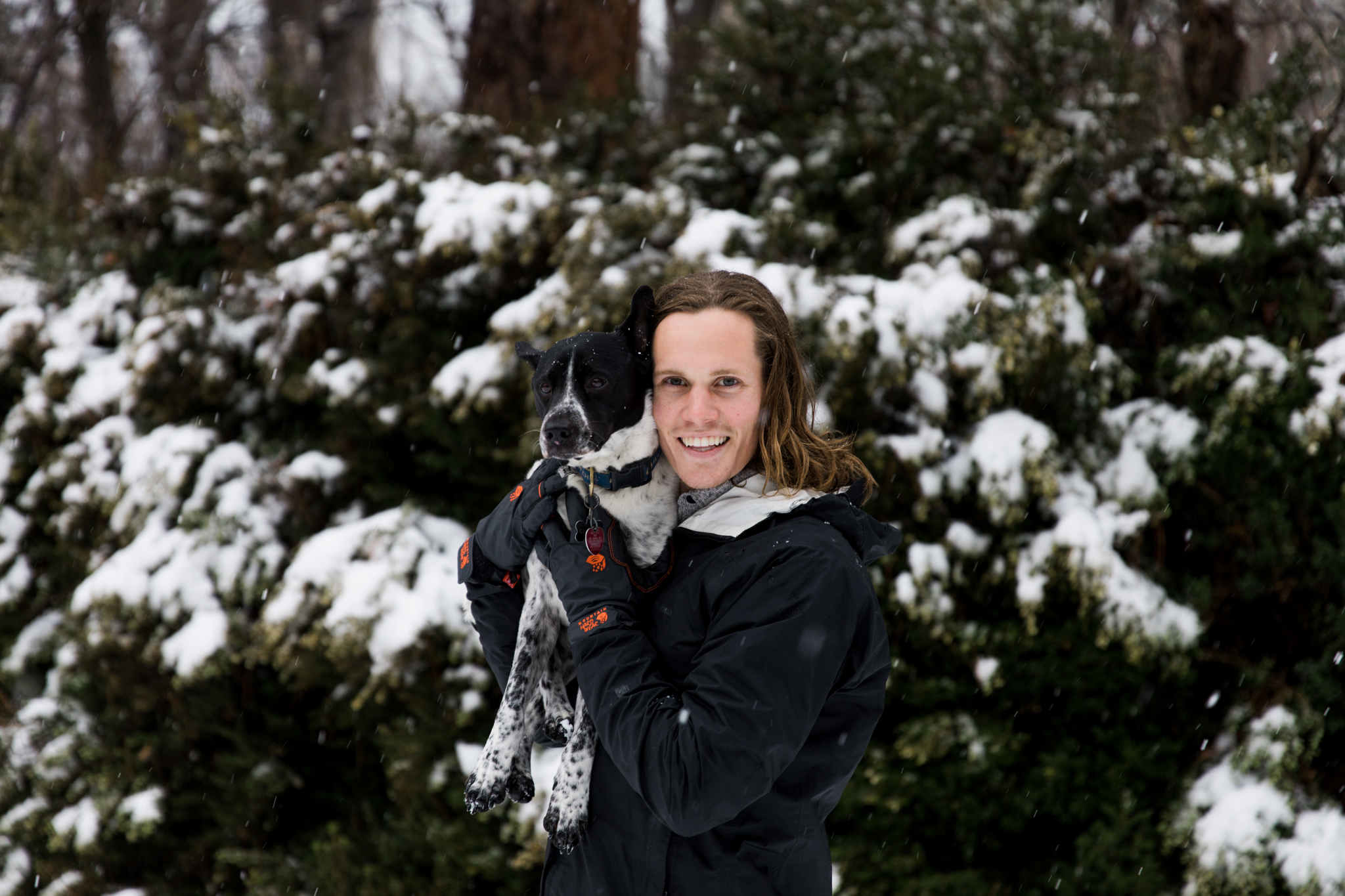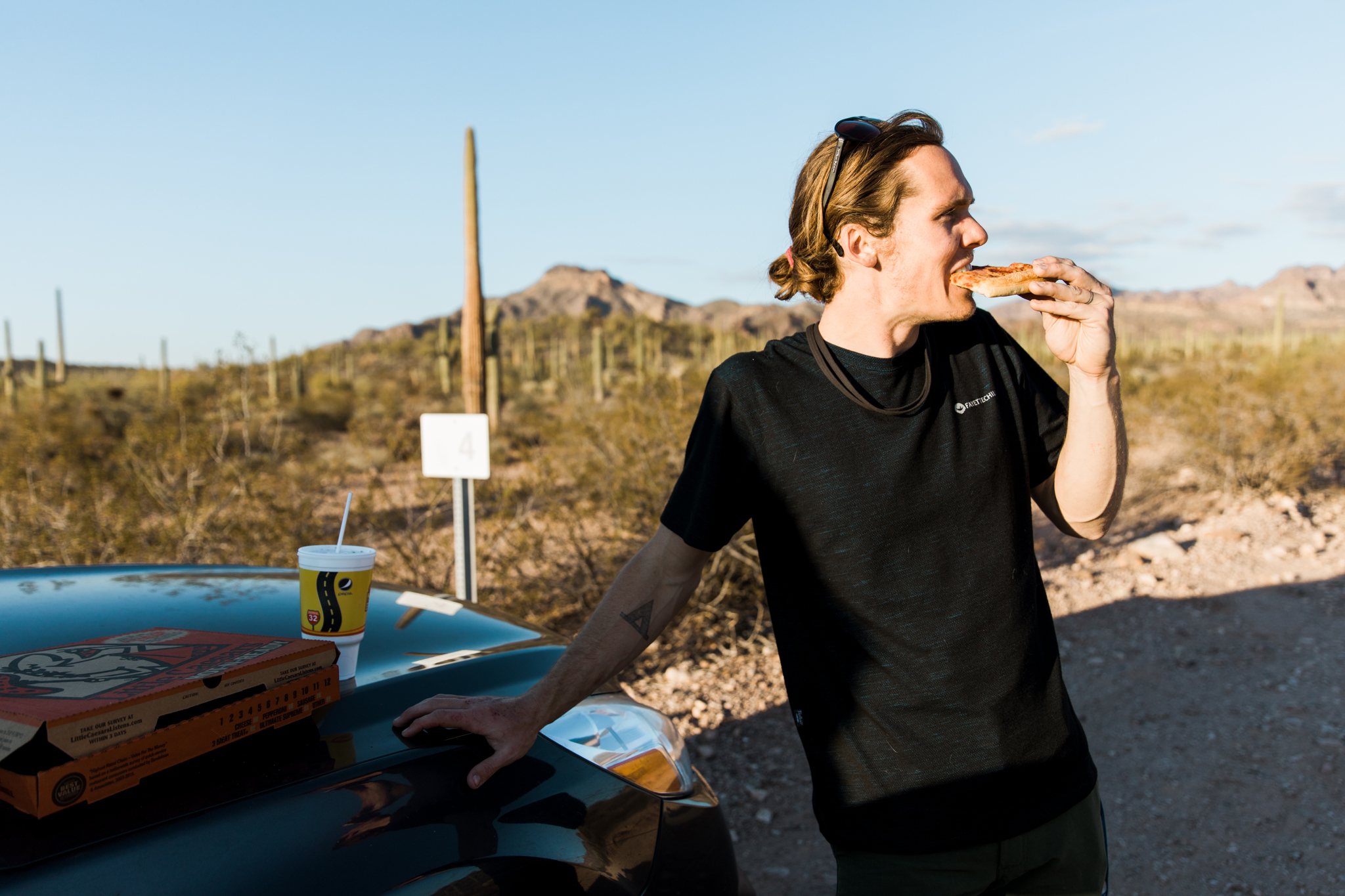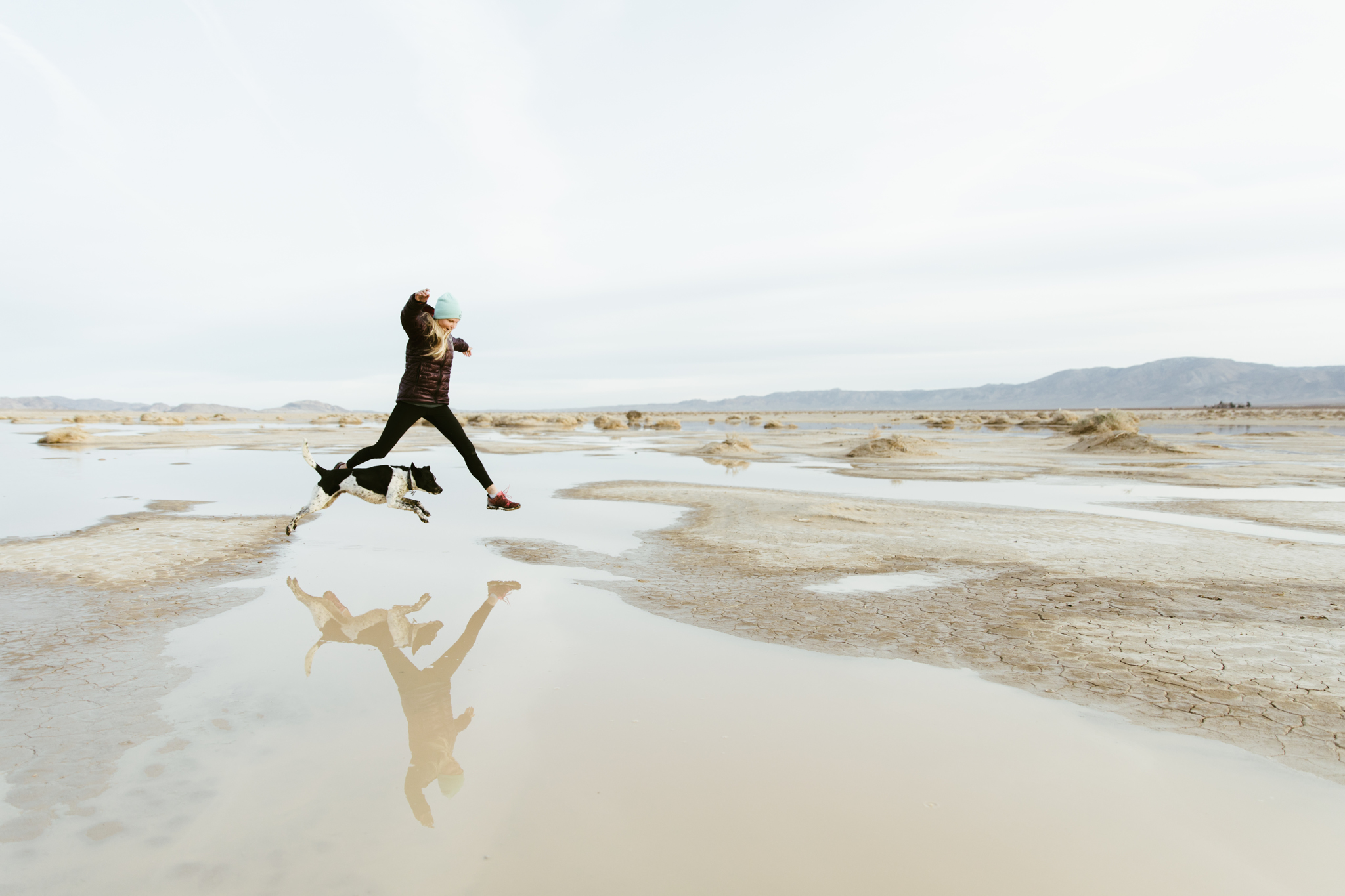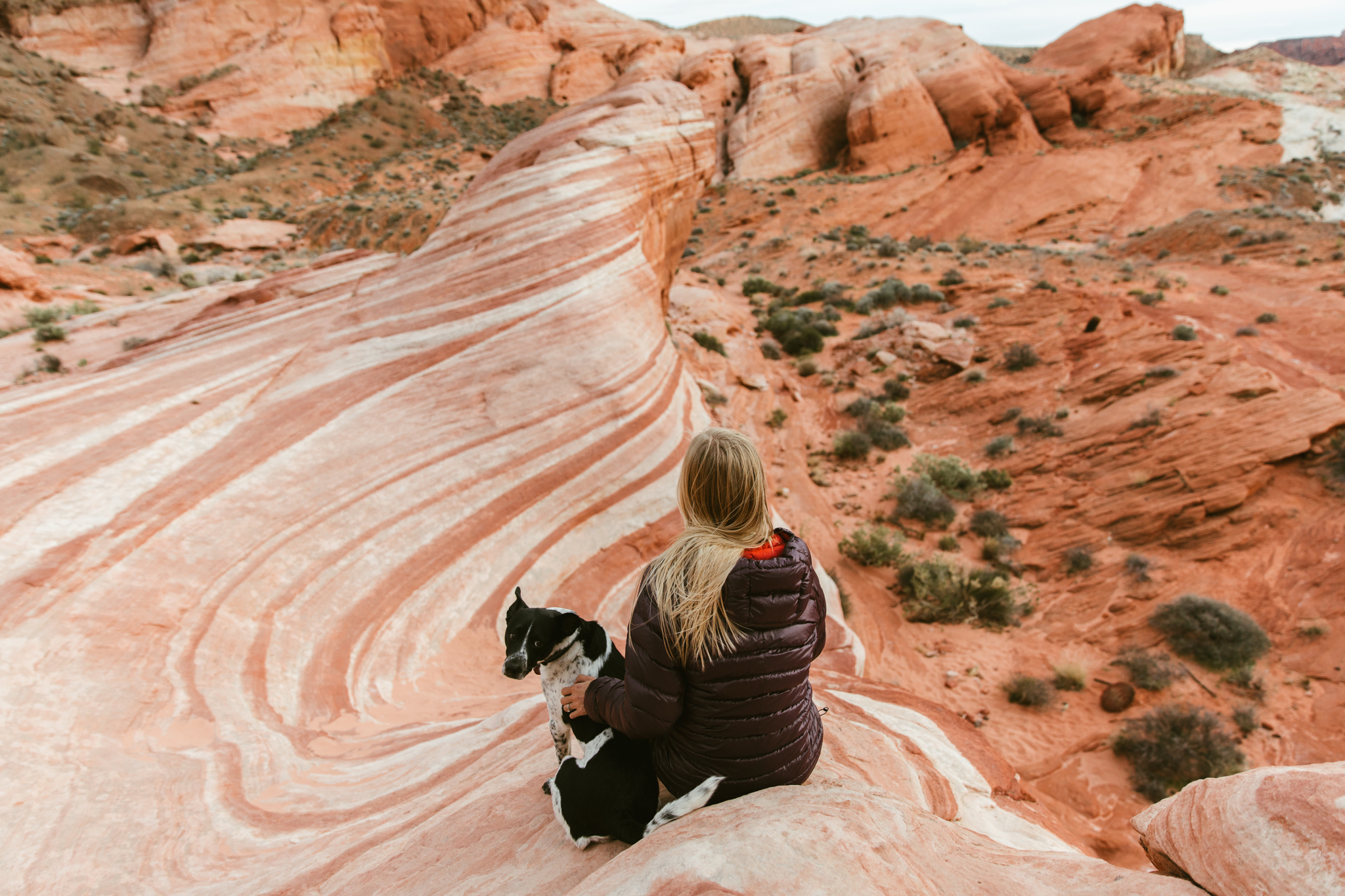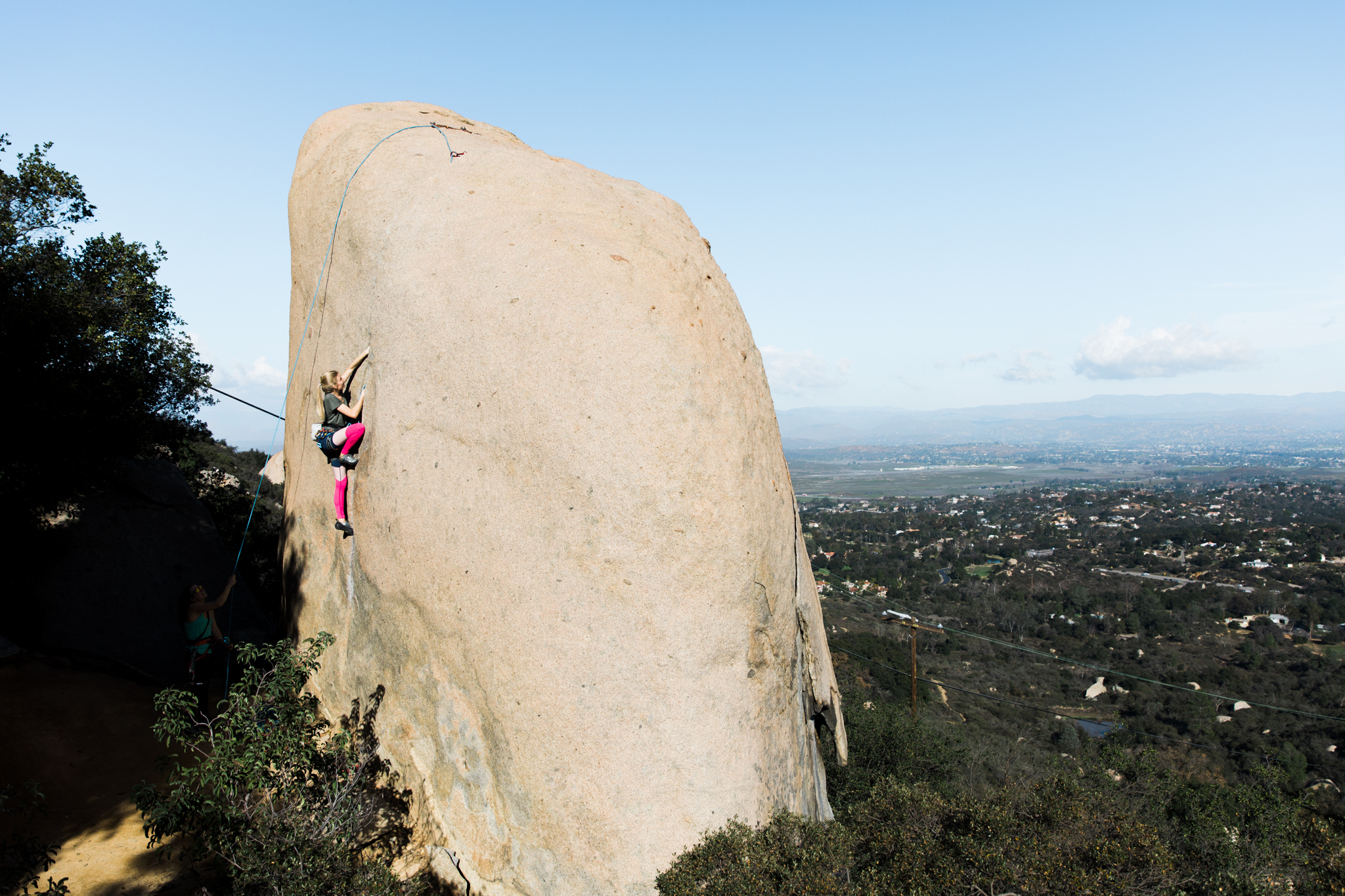 NOVEMBER
By mid-November we finally made it back to Moab (after a stop in Alabama Hills for an engagement session) for a few weeks of monkey shenanigans, the most epic wedding of our life, and a few days of desert relaxing. The highlight of November was most definitely Kim + Ryan's spacenet wedding weekend, which started with a gorgeous stormy first look in the desert, and consisted of two days on the net.
After their wedding we soaked in a few more days climbing and enjoying the desert with our buddies before heading back to Austin on Thanksgiving day for a wedding that weekend. We got to my parents house at 9:45pm to a full Thanksgiving meal prepared just for us by my angel of a mama. November ended in a state of relaxation with a light at the end of a wild (amazing) year.
DECEMBER
While we did have two sessions, December was a month off for the most part. That being said, I'm never really *not* working, so I used the month to catch up, re-assess my goals, processes, and pricing, and of course...launch a workshop that sold out TWICE in two days. What the what. I also shared about why I don't give out locations on instagram. We did manage to skydive at my home drop zone (first time for Callen! so fun!), celebrate our three year anniversary, visit our friends in The Woodlands, go to Big Bend National Park with my family, celebrate Christmas, and do a stay-cation in San Antonio with Callen's entire family.
blog posts: Best of 2017 Weddings + Elopements, Best of 2017 Adventure Sessions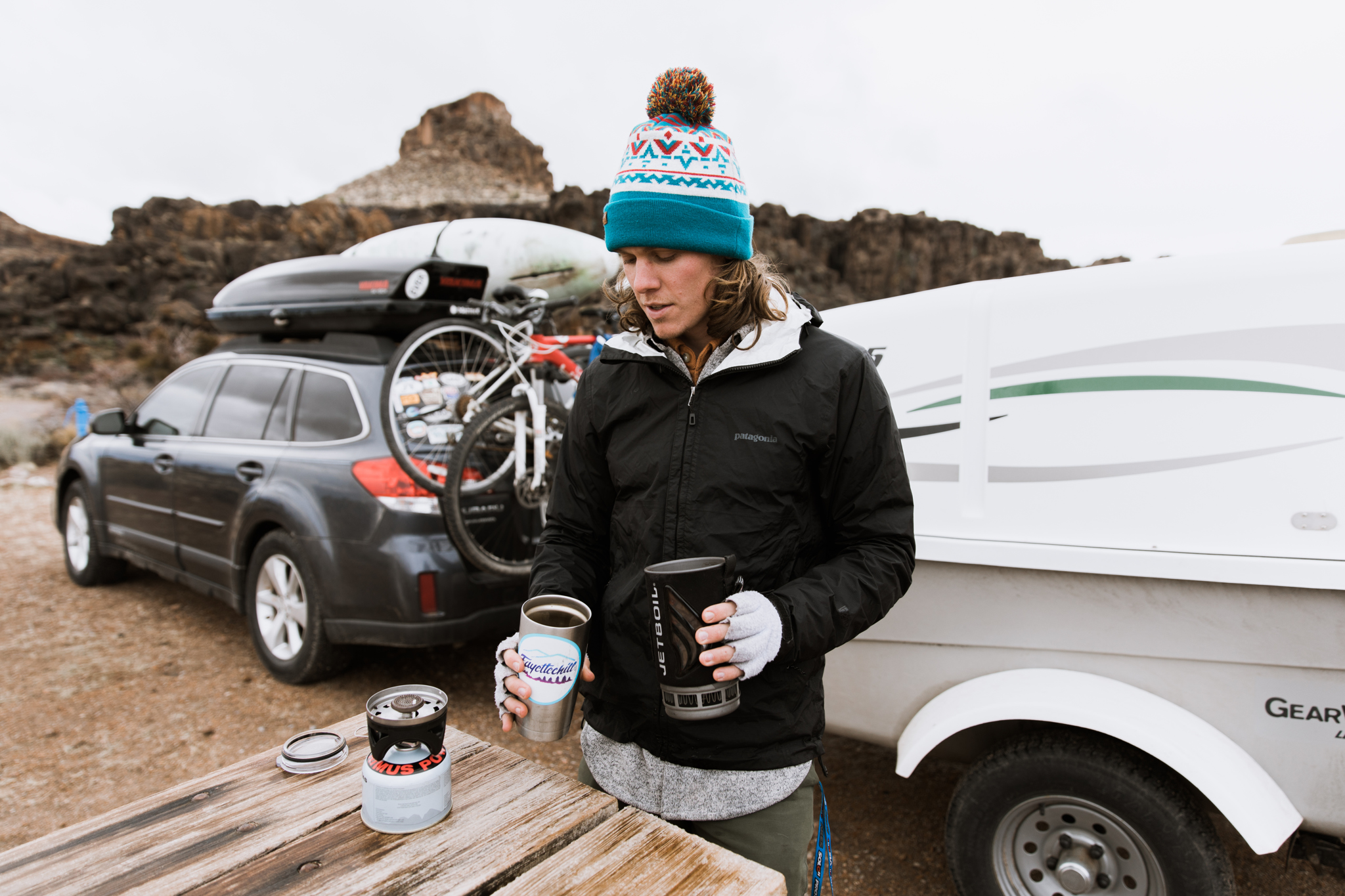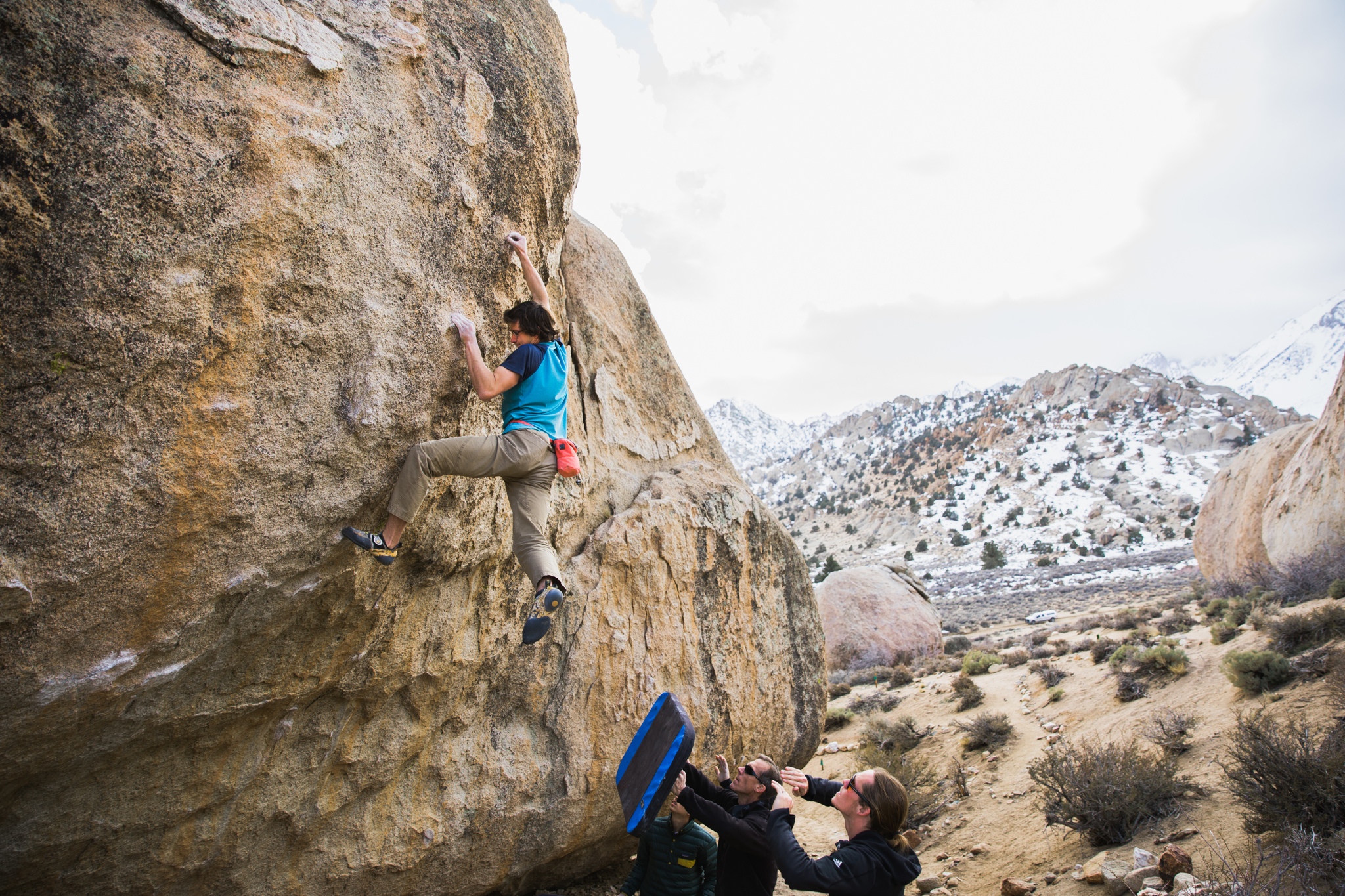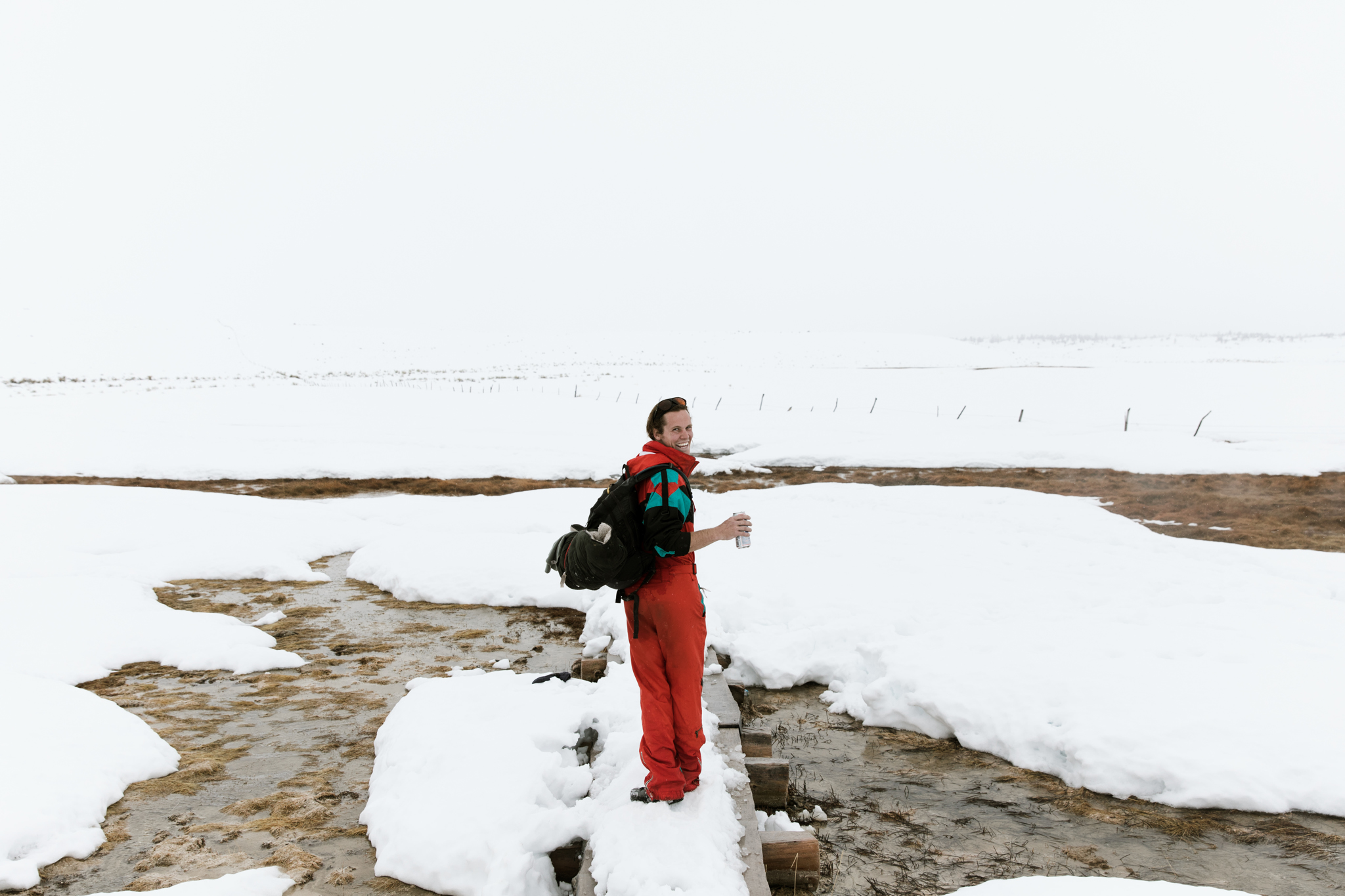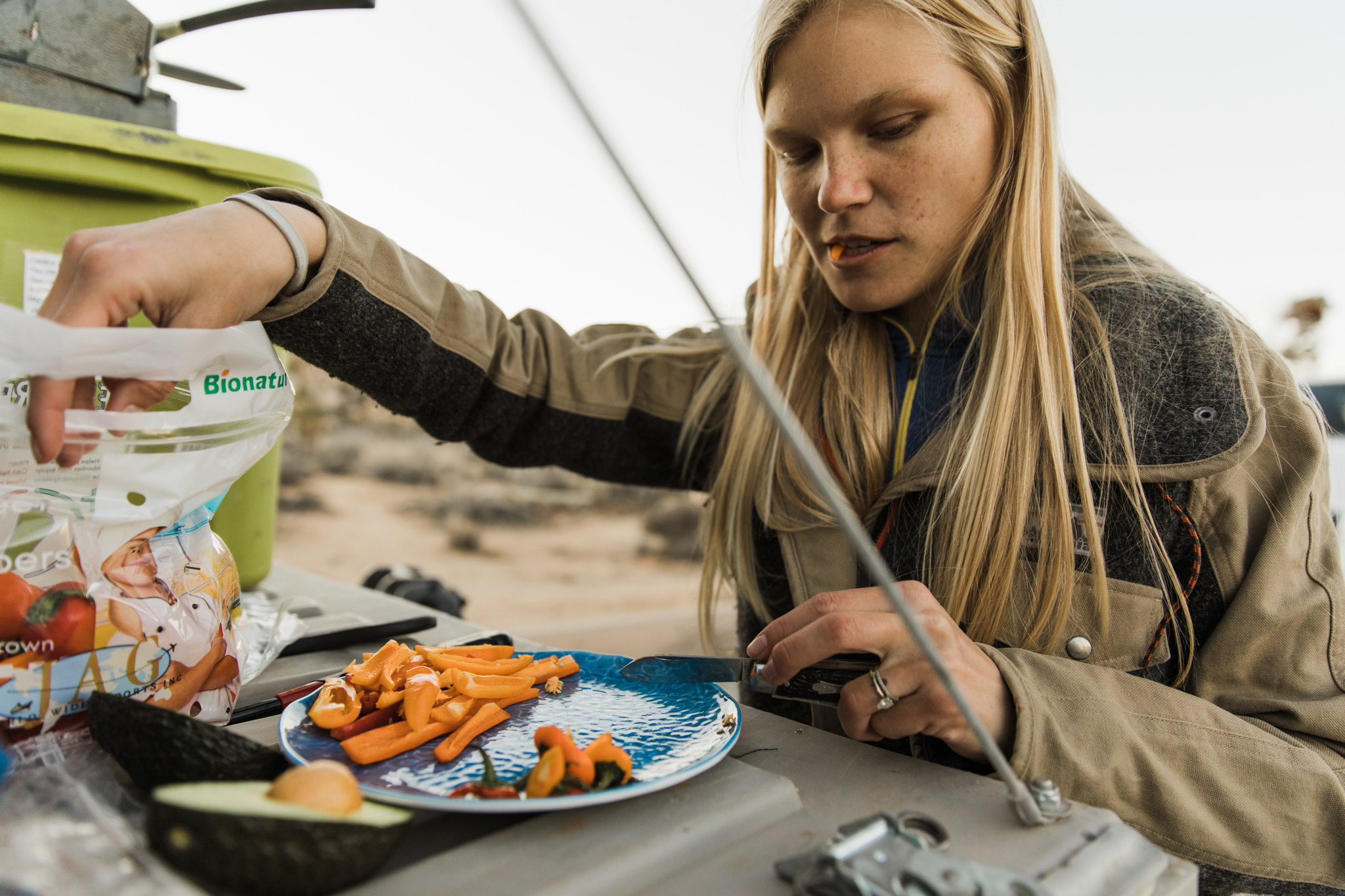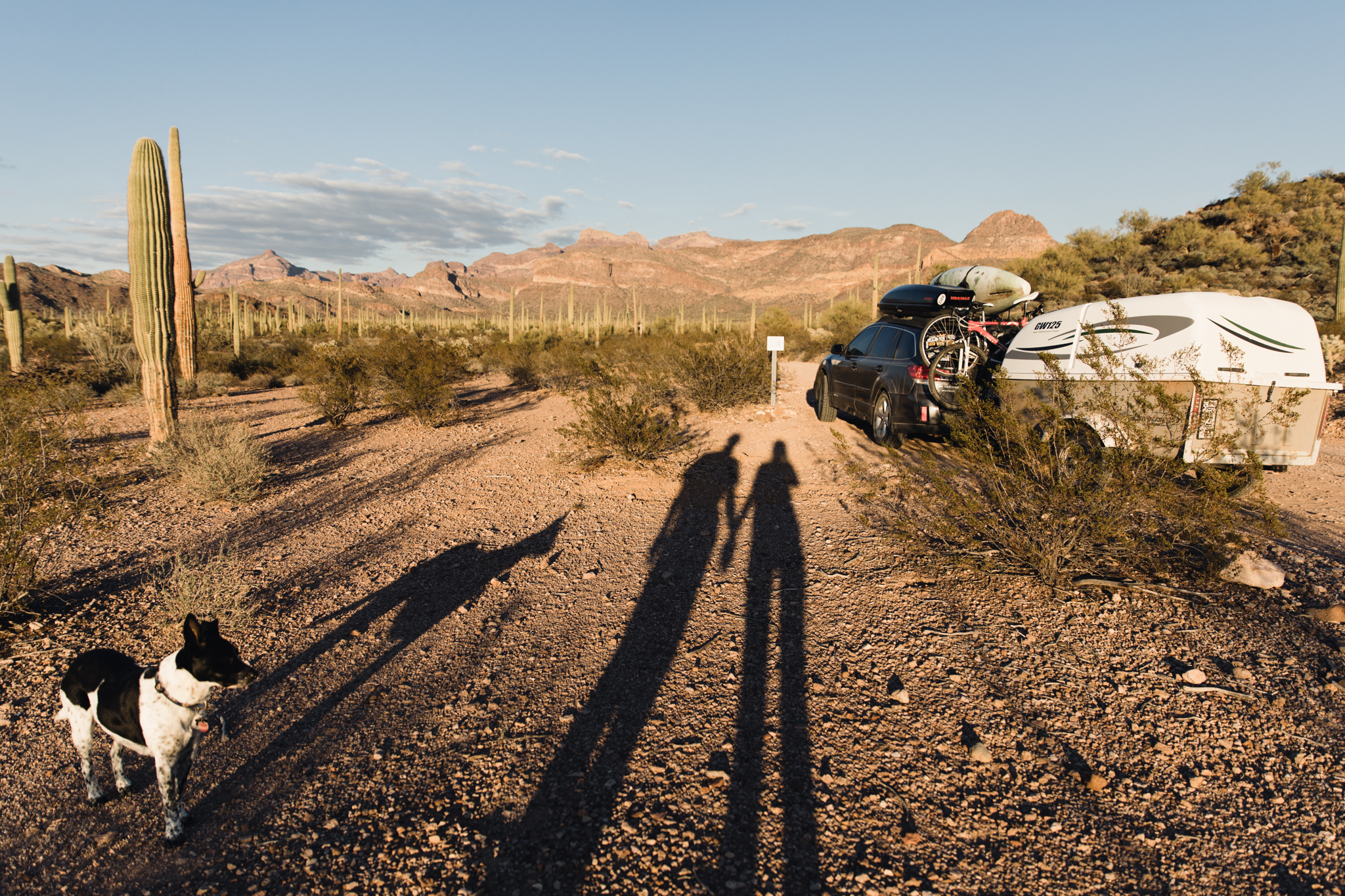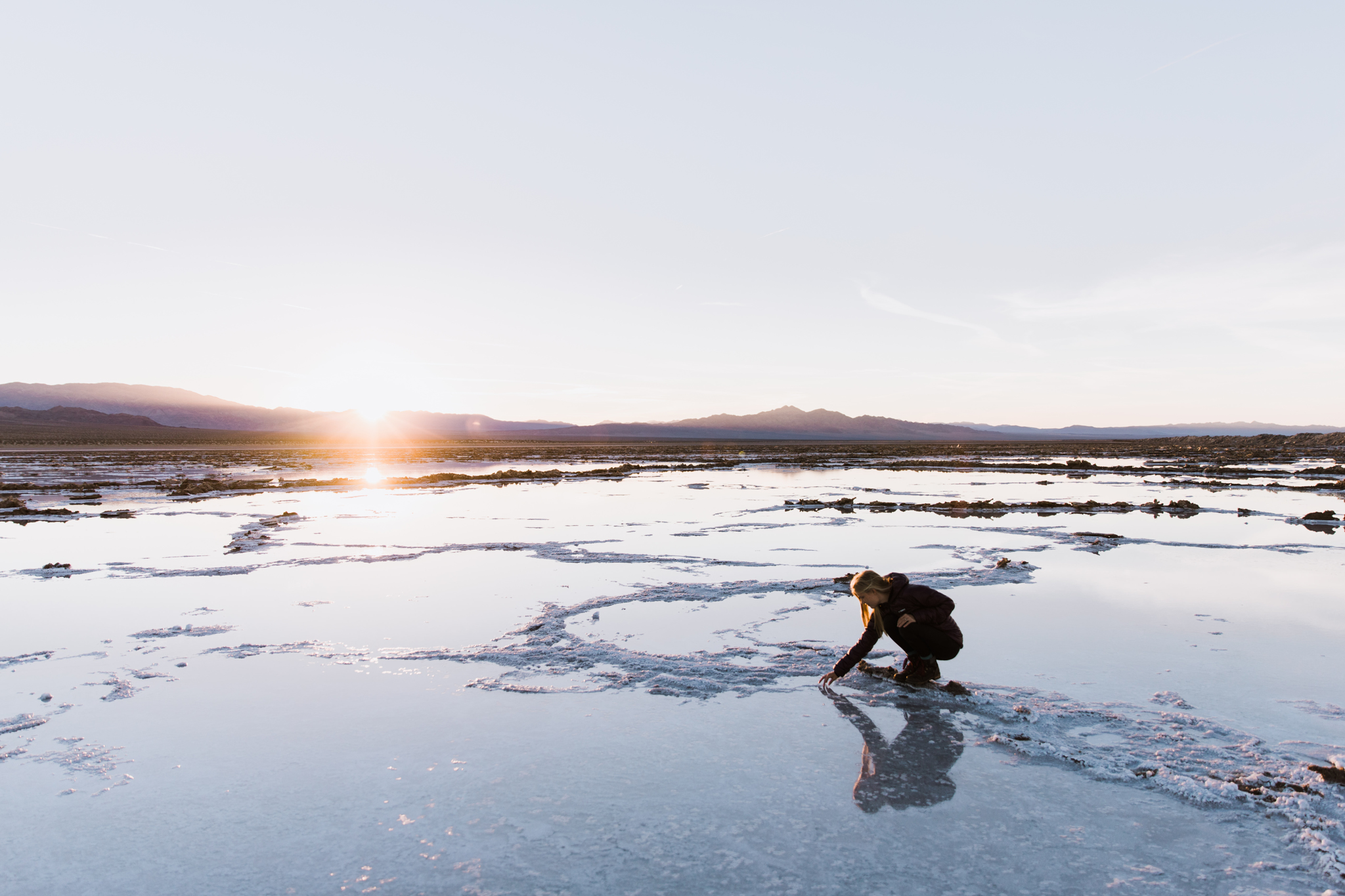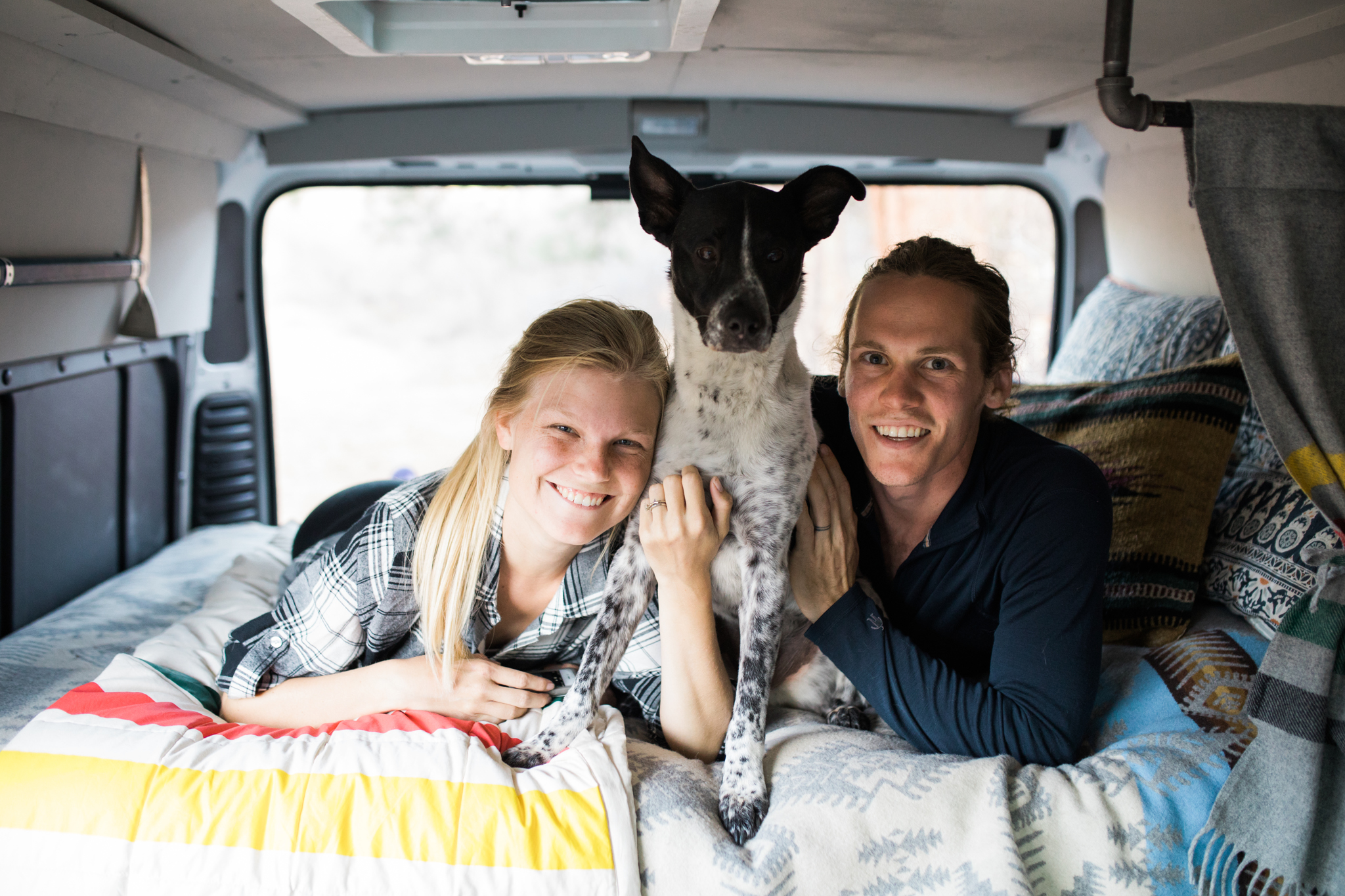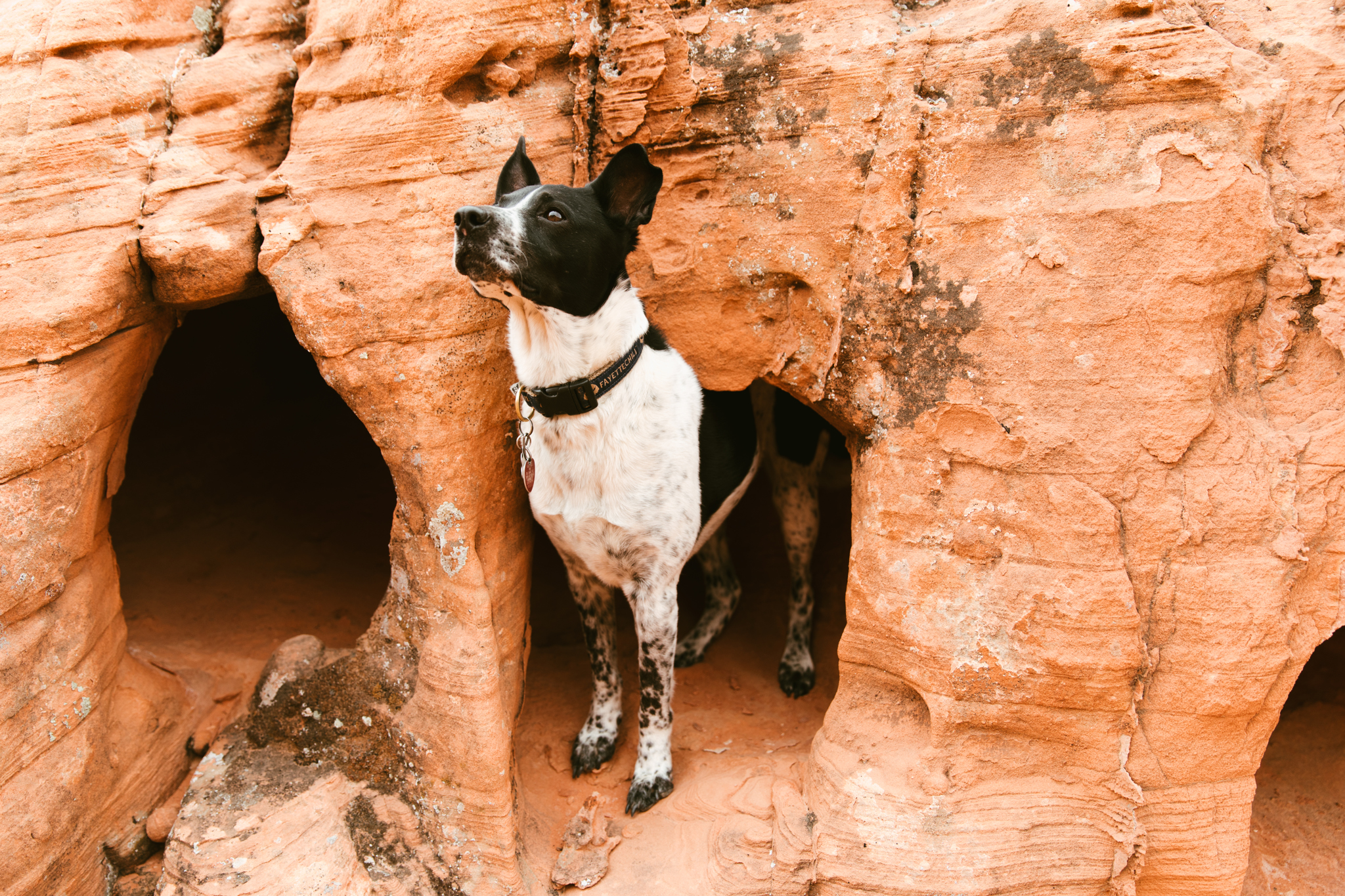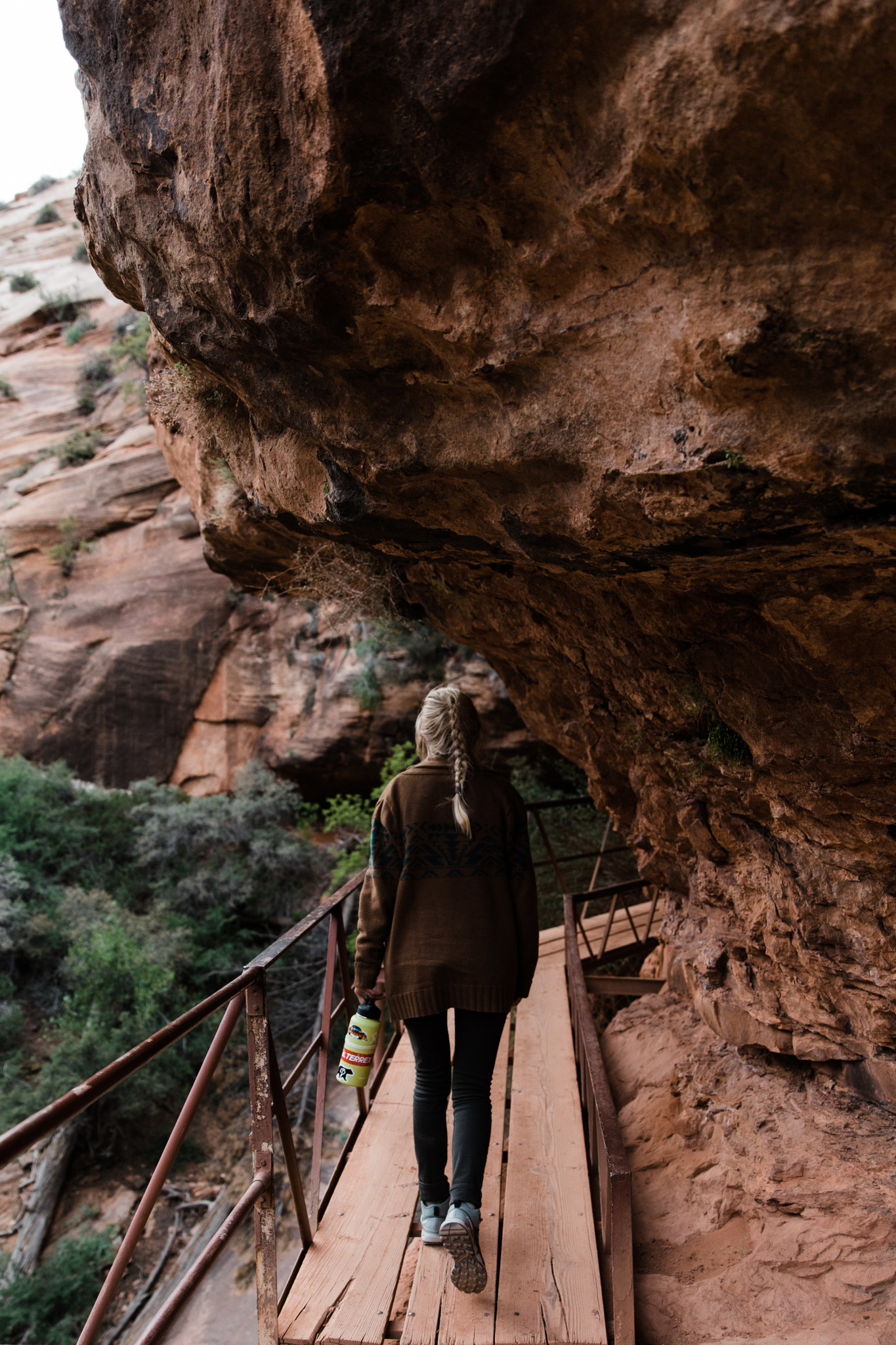 Honestly, writing back through each month really helped me understand why we were so tired come December. We're already formatting our travel schedule much smarter for 2018, so there is less back-and-forth and less cross-country treks each month. Overall, we are so insanely thankful for every client that brought us into their sweet moments in amazing places. We truly have the most incredible job!
This was our first full year on the road and it's pretty mind-blowing how much happened. It was jam-packed full of adventures. It was the best and hardest year yet, but the good most definitely outweighs the bad. We are thankful for the places we've discovered, the friends we've made, the success we've had, and the opportunity to really go for it and see a massive pay off.
I asked Callen to write a paragraph for me from his perspective of this year, here is what he said:
Alright tbh if you asked me how life on the road was going at some point in 2017 I likely responded with the following "I am exhausted, its been a blur, I've been in 5 states this week, I just want a private bathroom, the complaints go on…" And it really was a difficult year for me. As the primary driver (99% of miles driven this year) I basically worked part time as a trucker, part time as a photographer, and full-time managing vanlife, Charlie, and helping Abbi with the business in various ways. Yes, we were in epic places this year, but it was often difficult for me to mentally transition between "work" mode, and "play" mode. There were times that it all just felt like work, the road-tripping, the camping, etc was all just facilitating our accomplishment of the next gig and that tore me up. Work-life balance in a nomadic lifestyle is quite the complicated matter. At least for me it has been. All this said, 2017 was the best year of my life. The numerous friends made, experiences lived, and goals accomplished seem too good to be true. 365 days well spent. I'm thankful for Abbi, our families, friends, and all the outdoor gear gear hiding in various regions of the van… Cheers to 2018 and hopefully a more sustainable balance in the madness of VANLIFE.
Lastly, want to give a huge shout out to every home that hosted us and gave us a warm bed, hot shower, and oftentimes even delicious meals. My cousins in Ripon, California because our pit stop before every Yosemite stint and we seriously can't imagine what we'd do without them. Robert and Ginny (and Bekah, Theresa, Katy, and Yohan), thank you for receiving our packages, keeping "our" room available, cooking countless incredible meals, letting us crash your family gatherings, and of course...putting up with Charlie. Also, my brother Ben and his roommates in Eugene, Michelle + Sylvan in Moab (that backyard spot is sweeeeeet), Megan + Zach in Reno, Michael Tyler in Denver, Cole + Camille in Durango, Amy in Las Vegas, Paul + Mina in Whitefish, Austin + Morgan in Malibu, Andres + Katie in Venice, and gosh - if we've forgotten anyone please tell me!! We are so beyond thankful for the community of people we've made on the road, spanning across the entire western US supporting us and cheering us on. We love you guys and actually couldn't do this without you. If you made it all the way to the bottom of this post - you deserve an award! Please comment so I can thank you! I appreciate you reading our ramblings and supporting us. Here's to 2018!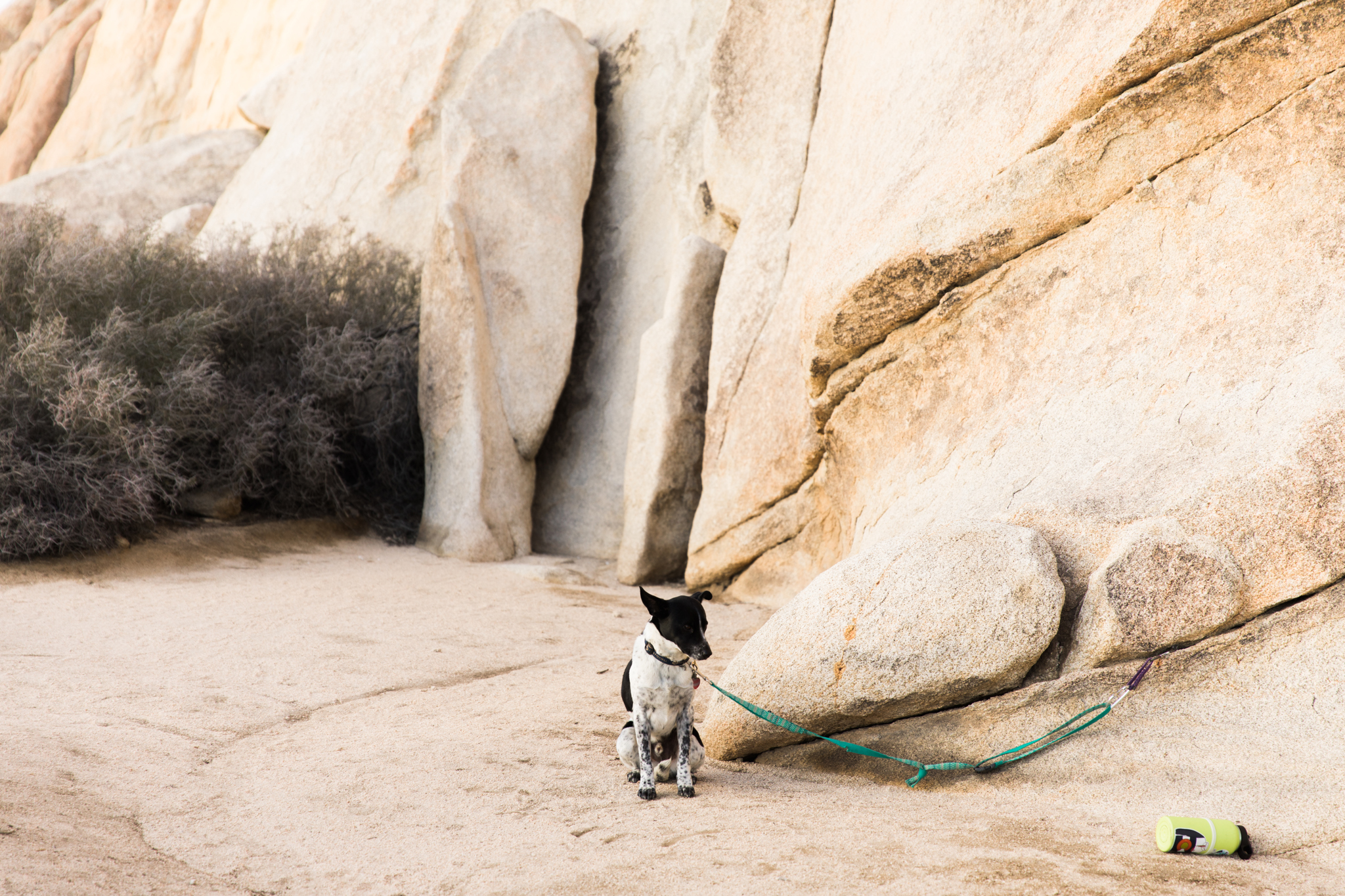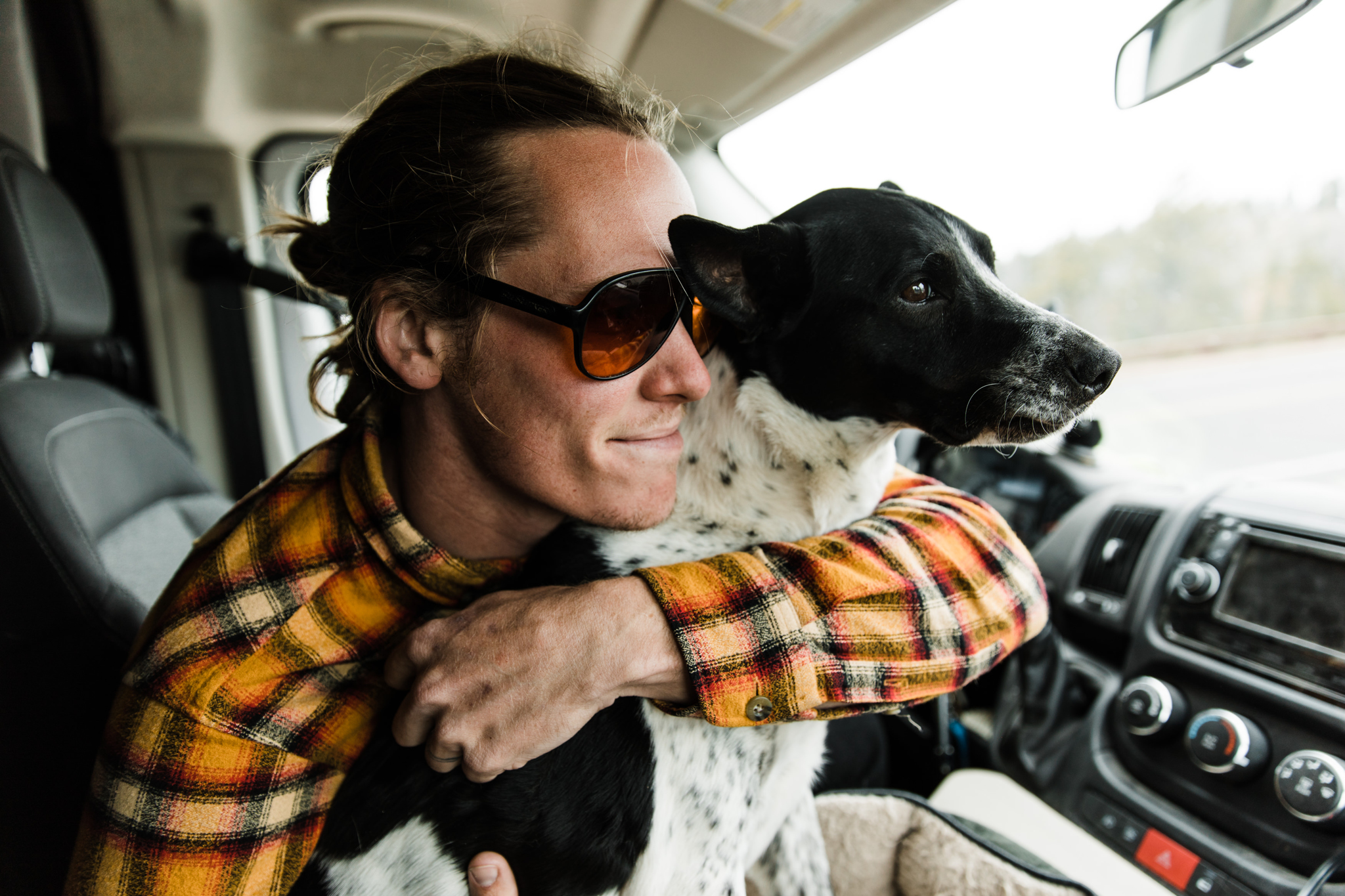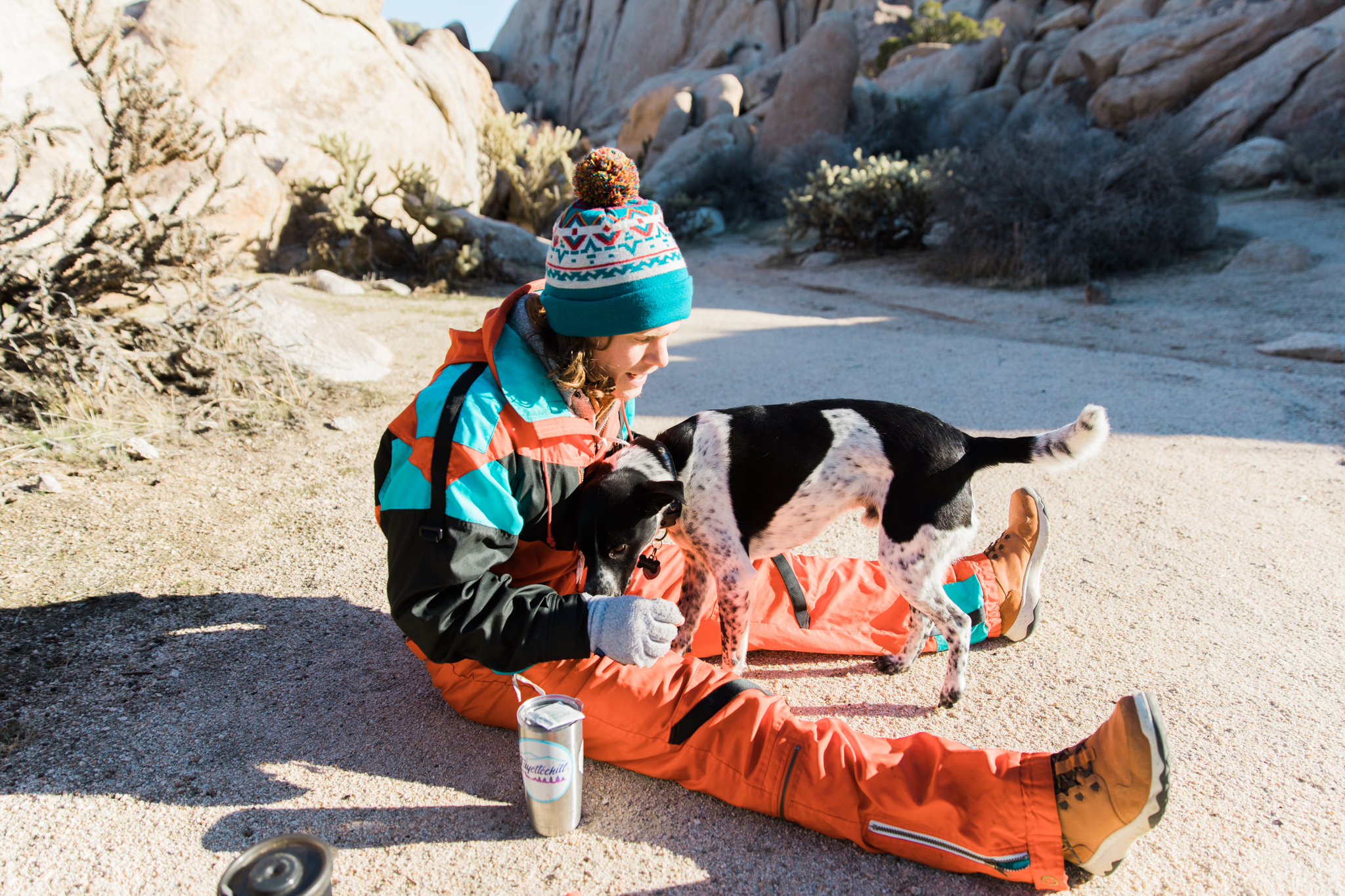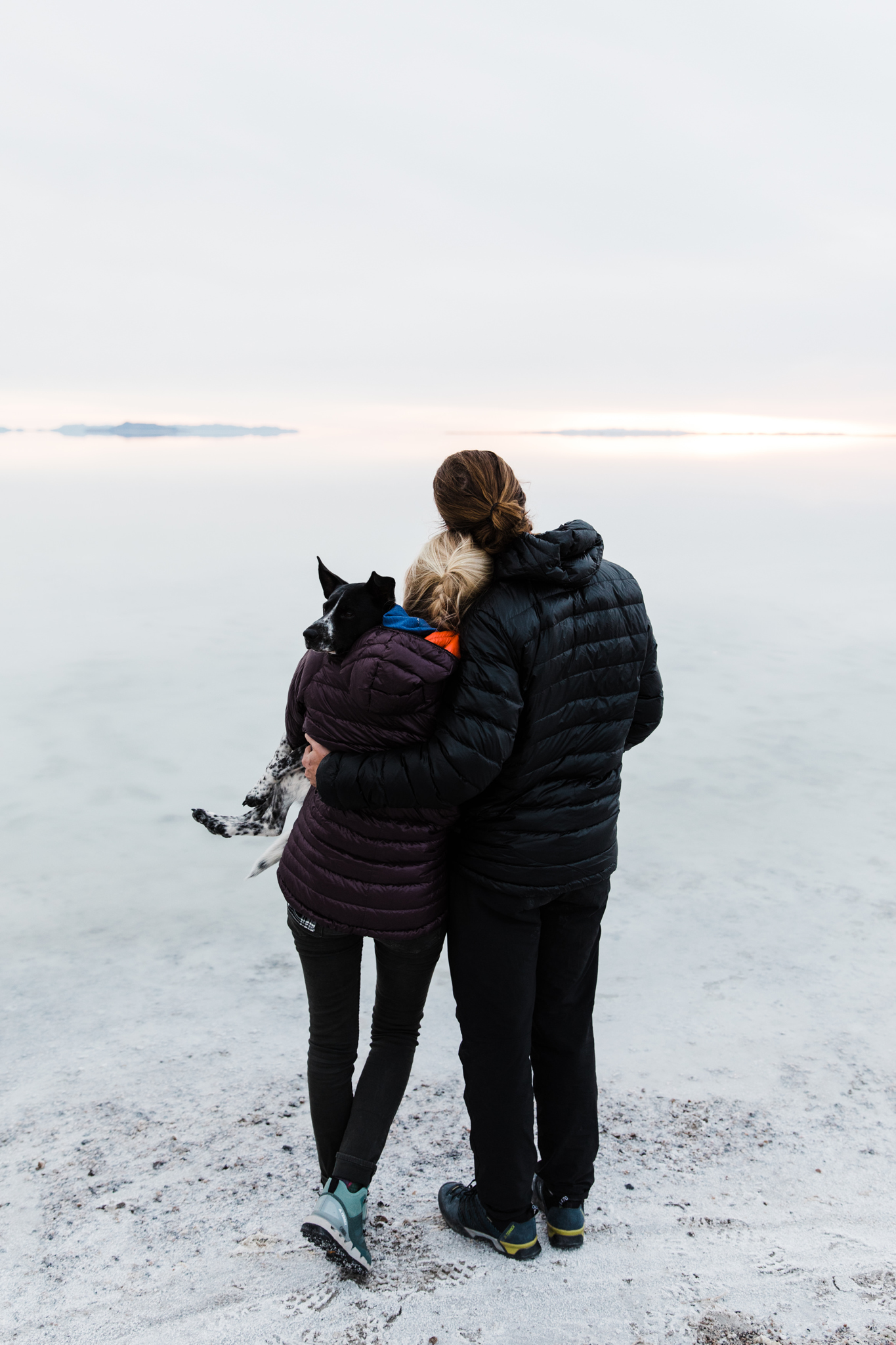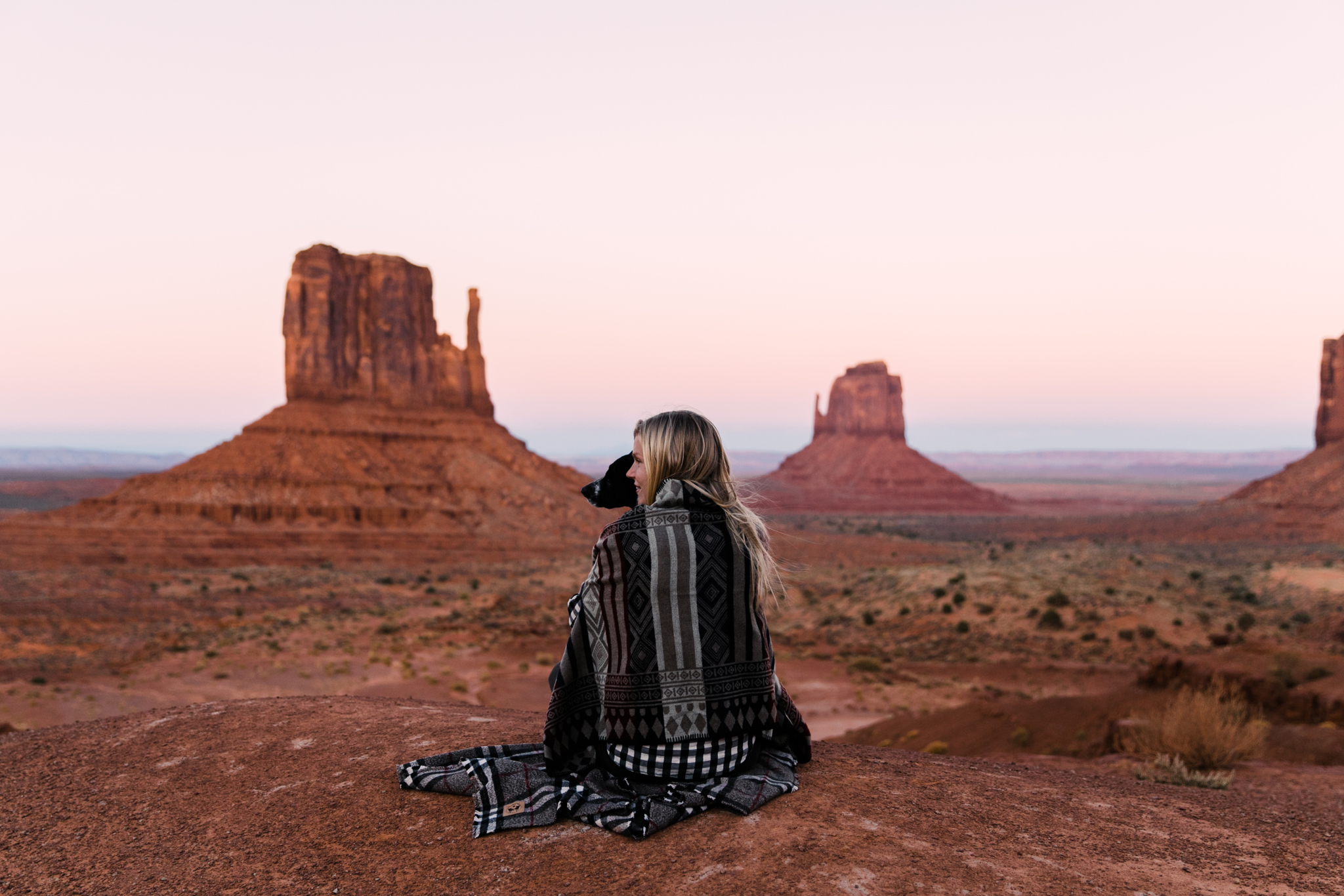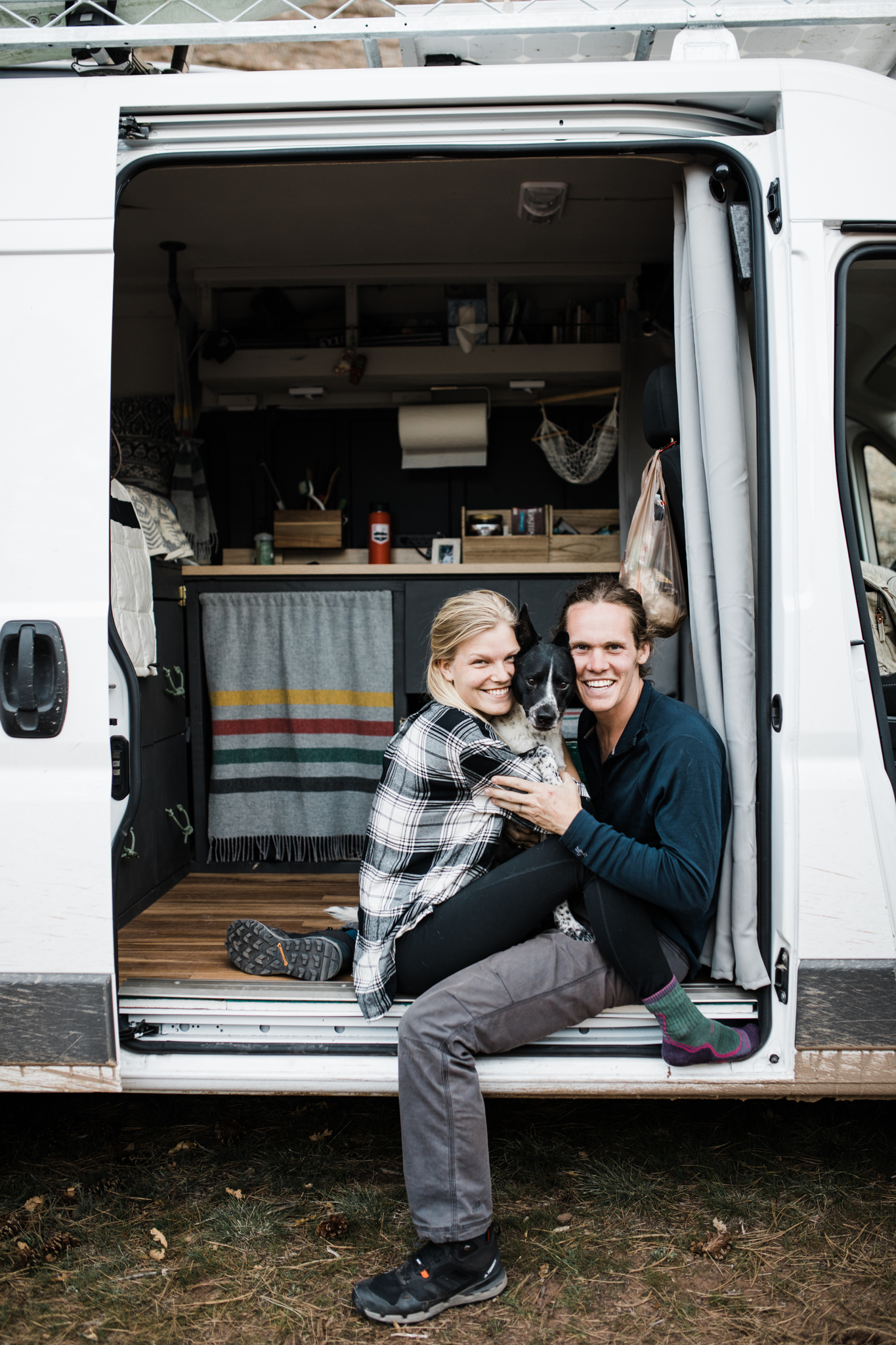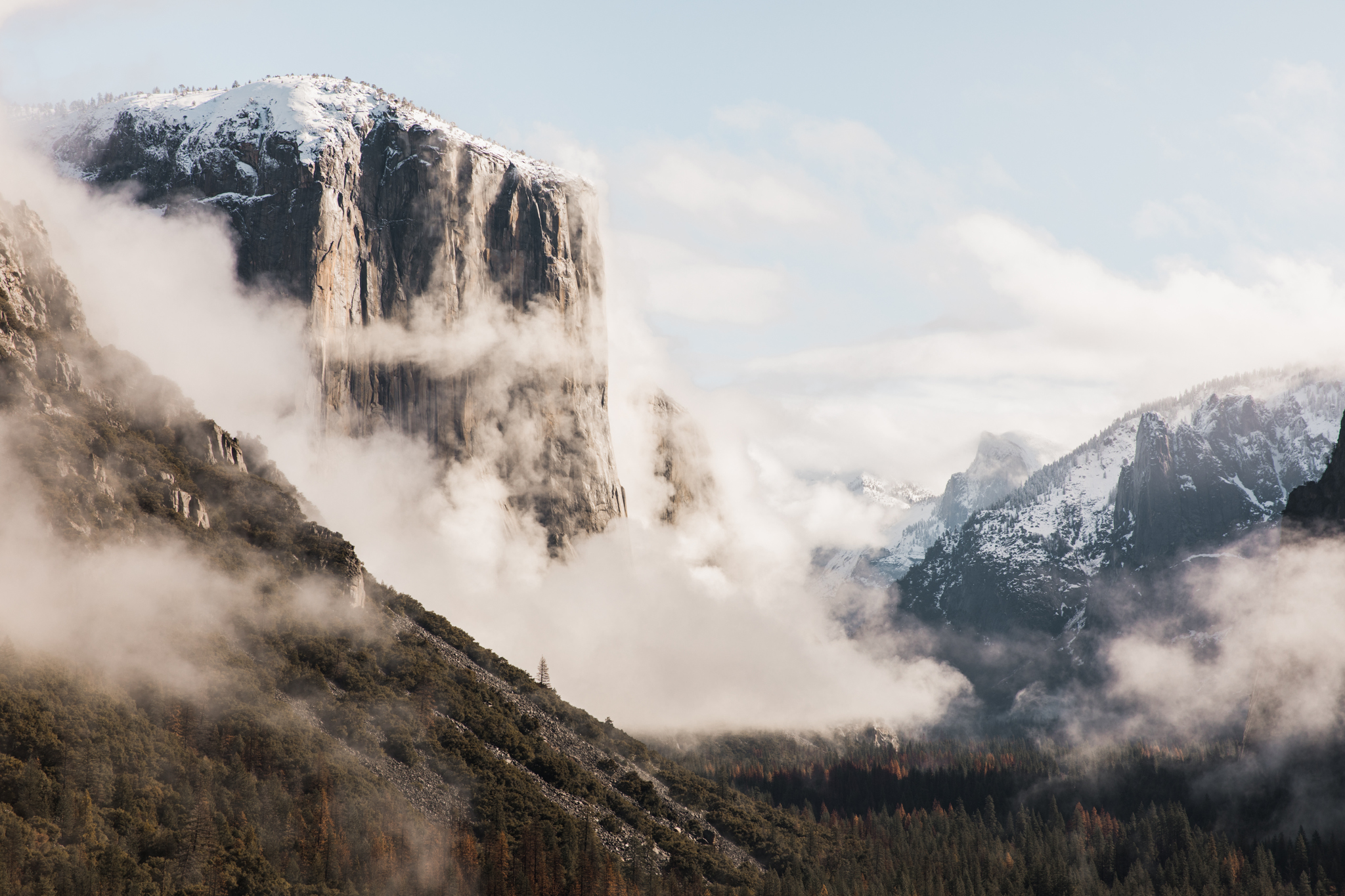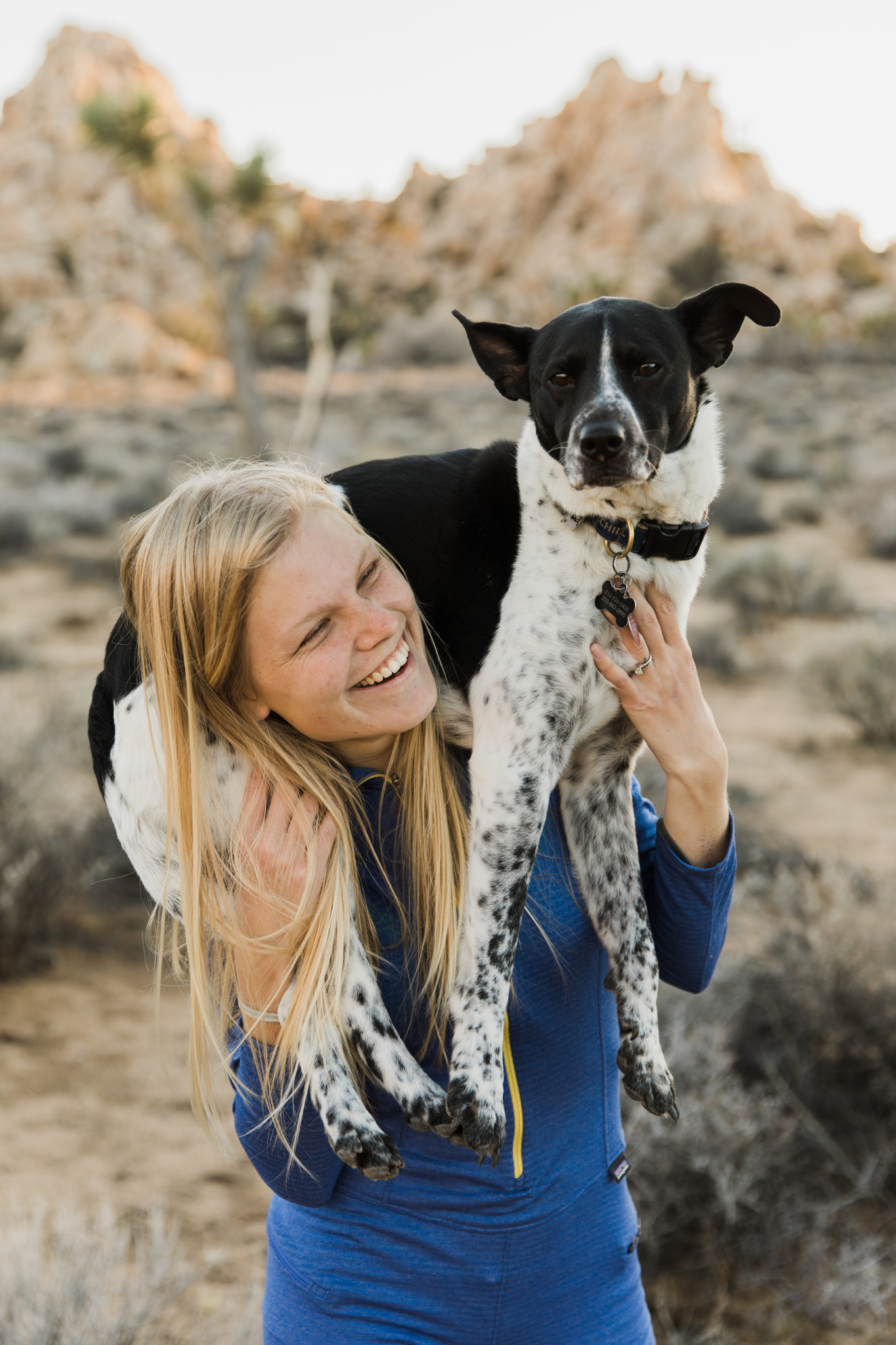 …
The Hearnes Adventure Photography is run by Abbi and Callen Hearne, a husband & wife wedding photography team with an emphasis on adventure. They live on the road as full-time nomads in their big white van, allowing them to serve a large portion of the western US including California, Utah, Oregon, Washington, Arizona, Colorado, and Wyoming. They believe love is the greatest adventure and strive to create photos that are epic, romantic, true, and timeless.
…